C2G
C2G (formerly Cables To Go), a division of Lastar, Inc., is an industry leader in high performance cabling and connectivity solutions. Founded in 1984, the company provides end-to-end connectivity solutions serving a variety of markets — including hospitality, education, healthcare, corporate, home theatre and digital signage. C2G also delivers customised connectivity products and solutions renowned for superior quality, value, and innovation using premium components and the latest technologies to maximise cable performance and ensure compliance with industry specifications for each cable and its designated application.
With operations in the United Kingdom, United States, Canada, and Asia, the company's product and solution offerings have grown significantly and have become more diversified to address market needs and advances in wired and wireless connectivity technology. C2G's focus is to combine industry-leading customer service with the delivery of quality connectivity products that meet industry standards.
C2G products are available through reseller partners and key IT and A/V distributors, including Tech Data, Maverick, and EntaTech.
Need Help? Contact Server Case UK today on 0800 652 1649 for product support.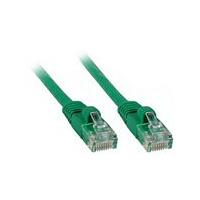 C2G 83203
Tally T8306/8406 Magenta Toner Cartridge (Yield 8,500 Pages)
£1.32 Inc. VAT
£1.10 Ex. VAT
In
Stock (1)