Storage Options
Storage Options is a UK-based technology brand created with a vision of offering great value, high-performance products without compromising on quality or service.

Since Storage Options arrived in the UK in 2010, we have gone from strength to strength successfully growing our customer base and expanding our product portfolio into many new areas. Our aim is to deliver great products that meet expectations, offer exceptional value for money and provide the good service and support expected by our customers.
Need Help? Contact Server Case UK today on 0800 652 1649 for product support.
Storage Options 64735
Storage Options AirStore 32gb
£14.92 Inc. VAT
£12.43 Ex. VAT
In
Stock (8)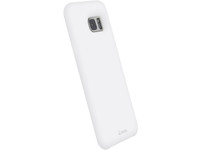 Storage Options 60965
Storage Options B Grade Indoor IP Camera
£23.88 Inc. VAT
£19.90 Ex. VAT
In
Stock (20)
Storage Options 60089
Kensington Monitor Stand Plus with SmartFit System
£42.52 Inc. VAT
£35.44 Ex. VAT
In
Stock (33)