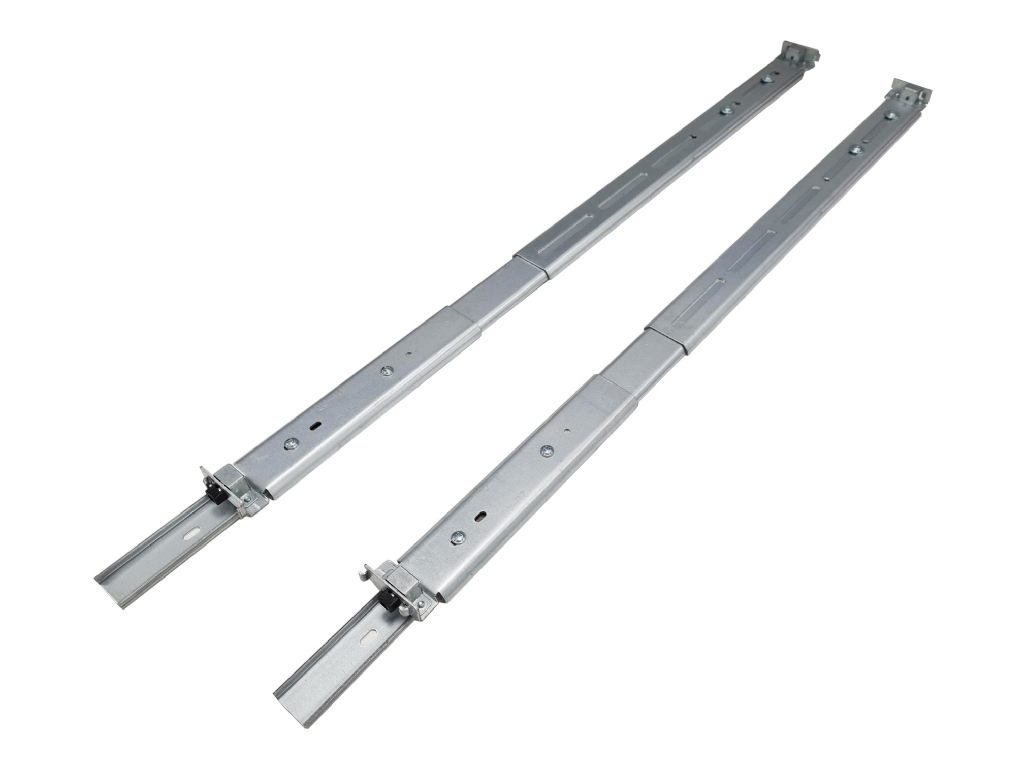 SC-03A 600mm Rail Kit
Part Code:
SC-03A 600mm
Features
Server Case SC-03A Rail Kit 600mm Use on 2U, 3U and 4U
Click on a thumbnail below to view a larger image.
Note: We do our best to ensure that the photo's shown are of the current revision of each product, however please contact us if you need to confirm the cosmetic design shown is correct before ordering. The hardware components shown in the photo's are not included and are for illustrative purposes only, please call to confirm if in any doubt.
Product Description
Features
2U to 5U height, Heavy-Duty Slide Ball Bearing Rail.
Lock-open to secure the chassis in position for easy access, more tapped screw holes on outer member, easy-mount, quick-disconnect design.
Load rating up to 130 Lbs.
W/additional dia. 4.4mm x 35mm slotted mounting holes (5x), mountable to most chassis (chassis width< =430mm).
Standard screws #10-32 & Metric screws M4x6, M5x12 included.
Extendable to 38" depth.
Weight 11 lb
25"(L) x 1.79"(H) x 0.5"(Thickness)
supporting
Universal Slide-rails for U-Style server
materail
Metal
section
3 sections
Max loading
35kgs
Length:
660mm
Cabinet Cts.
Minimum closed length 700mm
Maximum open length 1000mm
Recommended for 2U, 3U & 4U
Use on SC-23650, 2306A-ATX, 2306B, 2312, 2332, 39650A ATX, 316, 43650B, 4324
Similar to Norco RL-26
£31.19 Inc. VAT
£25.99 Ex. VAT
Out
of
Stock
Lease this product for only
£0.90 per month
Learn More Today
Leasing Terms & Conditions Apply. Subject to Status. Minimum order of £1000+VAT to qualify. Minimum term of 24 month lease. Lease example shown is for a 36 month lease.