Custom Build or Tier One SI ?
Published by Andrew McLean on 11th Jul 2018
JUL
11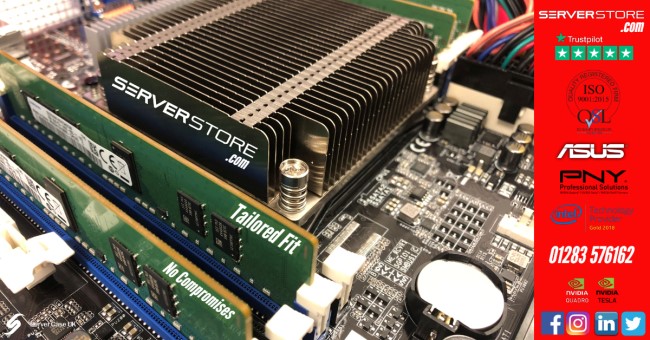 Why buy custom built from an independent SI? Sure, there's always the confidence associated with buying from a big brand but, in the professional/ enterprise sector, there are many factors to consider when investing in a server or workstation.
Large tier one system integrators tend to offer online ranges of set specification systems. Often their offerings may be underpowered for your needs or, ridiculous overkill with no other offering in-between that will suit your requirements. Custom building means you can design the machine precisely for its task without spending/ wasting money on superfluous parts/ features that you'll never use. A quality system integrator will offer a personal service to discuss your requirements and tailor a machine specifically for your needs. They'll also only use genuine parts from approved suppliers and ensure upgradability is factored into the machine to further protect your investment.
But what about the security/ warranty/ guarantees and familiar reassurance you get with a large tier one brand? Well that's just it. That's what they are…. a brand. They all started small. They all use genuine parts from all the top brands such as intel and Samsung. They all offer warranties including onsite support contracts. They all have relationships with vendors and manufacturers. They all produce good systems.
We do too…. but 'good' is not good enough.
The difference is we treat every order as a project right from the first point of contact with the customer. Before they talk to us about price/ competitor systems or quotes we ask them to pause for a moment and tell us what the task of their new machine is, what provisions for additions/ upgrades may be required, timeframe of expected ROI and any special software configurations needed. From this initial conversation, a preliminary build is specified tailored exactly to the customer's needs and expectations. Once approved we go ahead and build, install, configure, test and ship along with the customer's chosen Warranty SLA.
Custom OS installs, supplied & tweaked to your specification, are a base line standard and we ensure that all firmware, BIOS & drivers are the latest available from the relevant manufacturer. We also install all OS patches and updates followed by 24 hr torture testing with test certificate. Each system gets a unique serial number and we do not use any agents, service centres or call centres, meaning you deal direct with our experts all the time, every time.
Your business needs aren't 'off the peg', neither are our systems.
Talk to our projects team experts to configure your ideal machine today.
https://www.serverstore.com/solutions/
Affordable AI is here
Published by Andrew McLean on 4th Jul 2018
JUL
04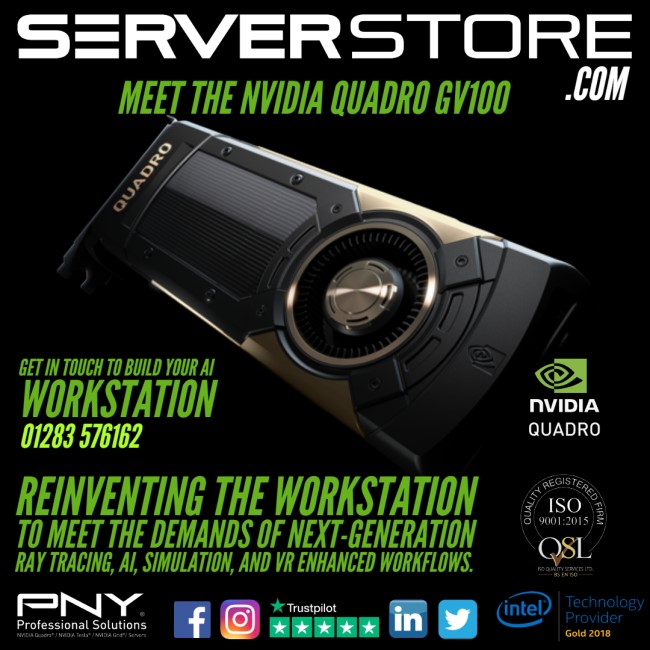 From stunning industrial design to advanced special effects to complex scientific visualisation, NVIDIA Quadro is the world's preeminent visual computing platform. Trusted by millions of creative and technical professionals to accelerate their workflows, only Quadro has the most advanced ecosystem of hardware, software and tools to transform the disruptive challenges of today into business successes of tomorrow.
The NVIDIA Quadro GV100 is reinventing the workstation to meet the demands of next-generation ray tracing, AI, simulation, and VR enhanced workflows. It's powered by NVIDIA Volta, delivering the extreme memory capacity, scalability, and performance that designers, architects, and scientists need to create, build, and solve the impossible.
Talk to our expert sales team to discuss your workflow and configure a true super-computer without a six figure price tag.
Industrial Solutions
Published by Andrew McLean on 29th Jun 2018
JUN
29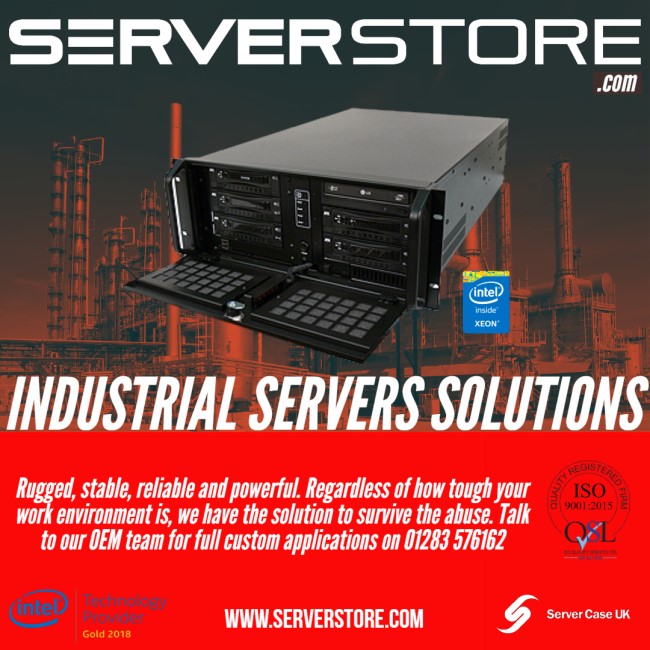 Industrial server solutions are now available on our solutions site.
Rugged, stable, reliable and powerful. Regardless of how tough your work environment is, we have the solution to survive the abuse. Talk to our OEM team for full custom applications or configure yours today at https://www.serverstore.com/solutions/industrial-servers/
Inside our builds
Published by Andrew McLean on 28th Jun 2018
JUN
28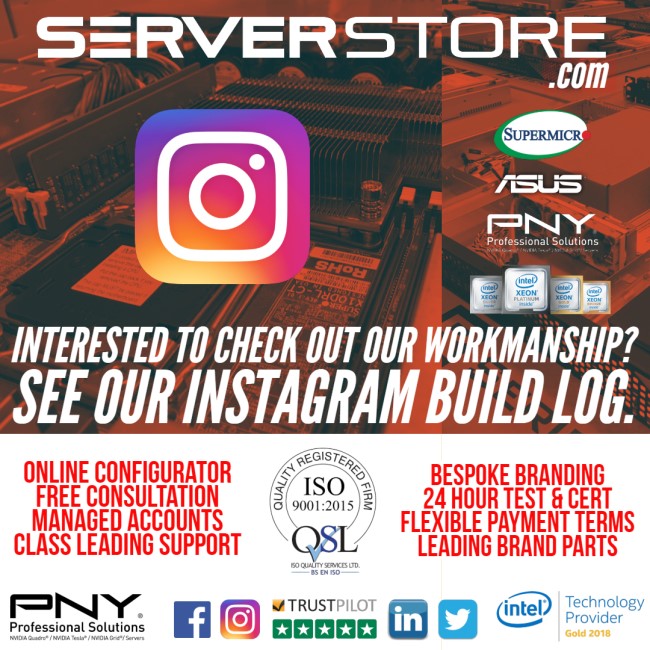 If you're interested in seeing our workmanship at www.serverstore.com be sure to browse our Instagram build log. We regularly update it with Hi-Res photo's of completed builds and builds in progress.
What our customers say.....
Published by Andrew McLean on 26th Jun 2018
JUN
26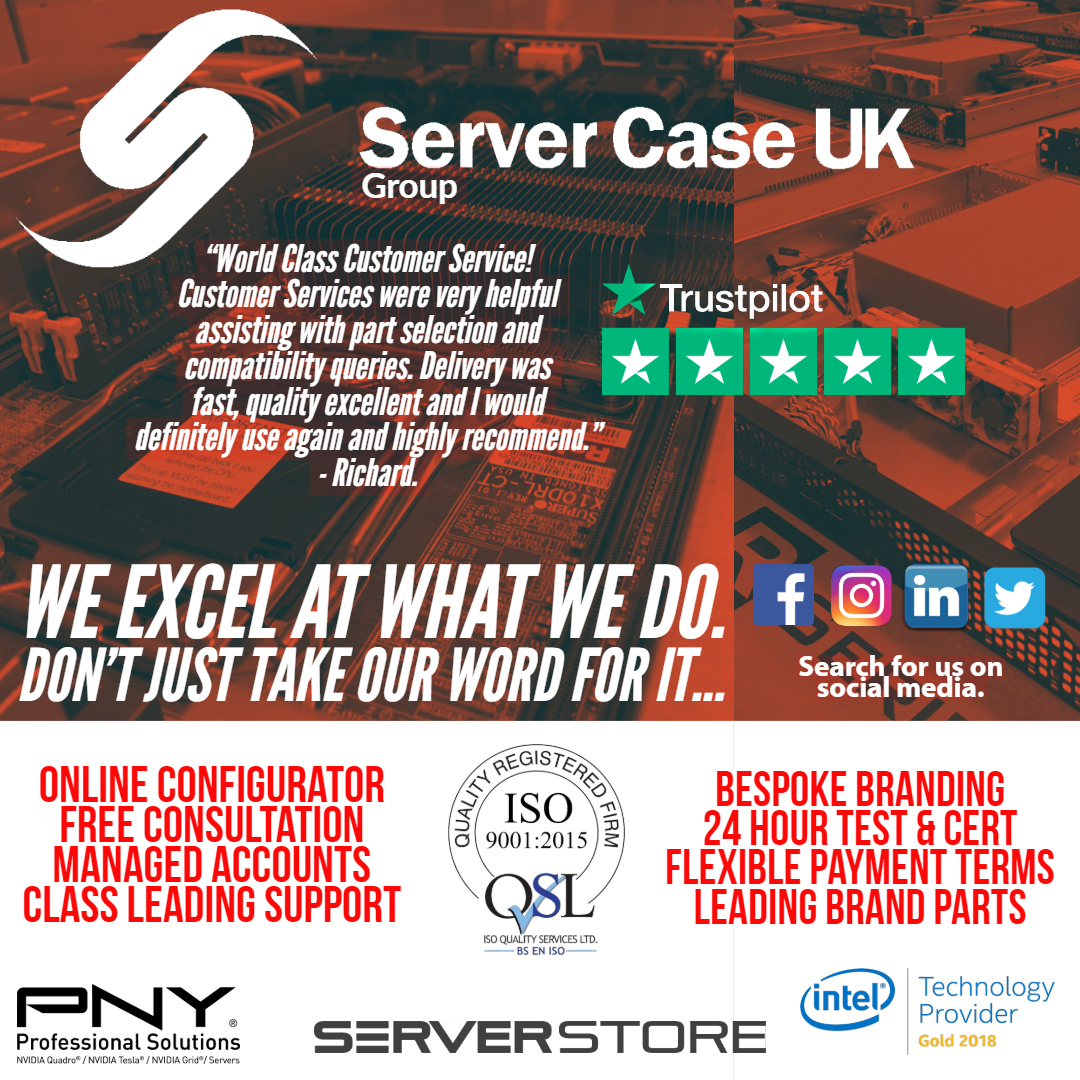 Service is everything. We Deliver!

Check out our outstanding reputation on Trustpilot:

https://uk.trustpilot.com/review/servercase.co.uk
Follow us on Instagram
Published by Andrew McLean on 30th May 2018
MAY
30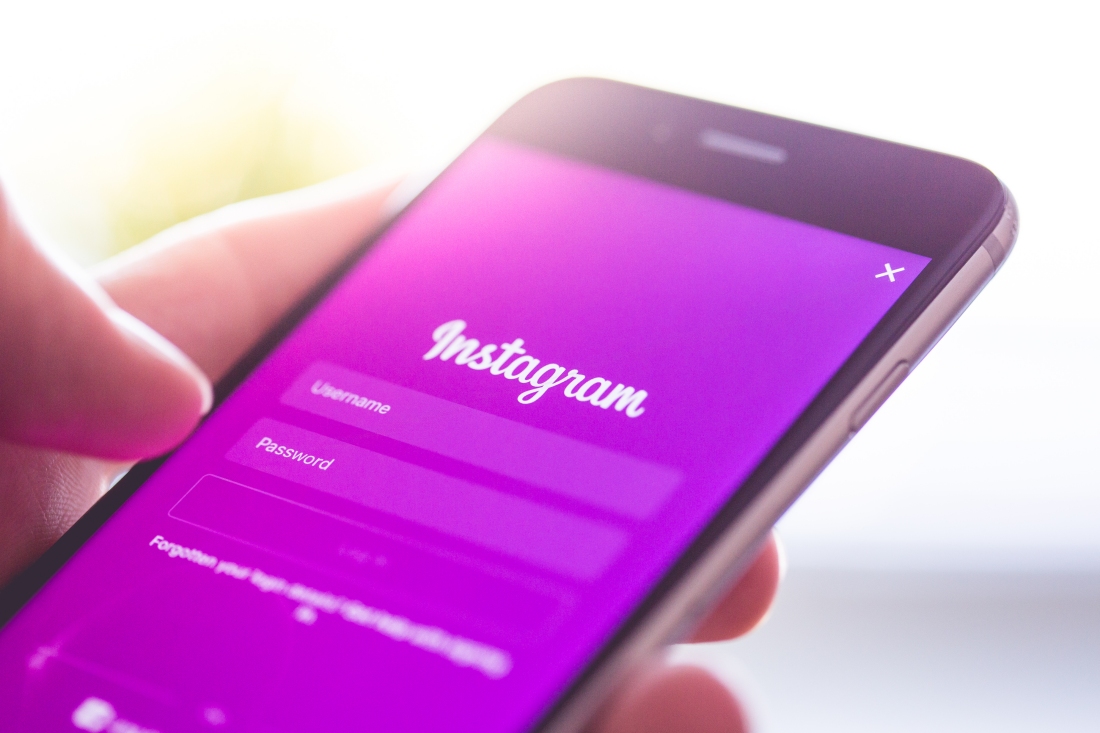 Interested in seeing what we do - Have a look at our Instagram. We will be updating it weekly with photographs of our builds, happenings around the office, project work and more.
To view our Instagram feed and follow us please visit https://www.instagram.com/servercaseuk/
New Generation SuperBlade Products from Server Case UK
Published by Richard Parry on 21st Feb 2018
FEB
21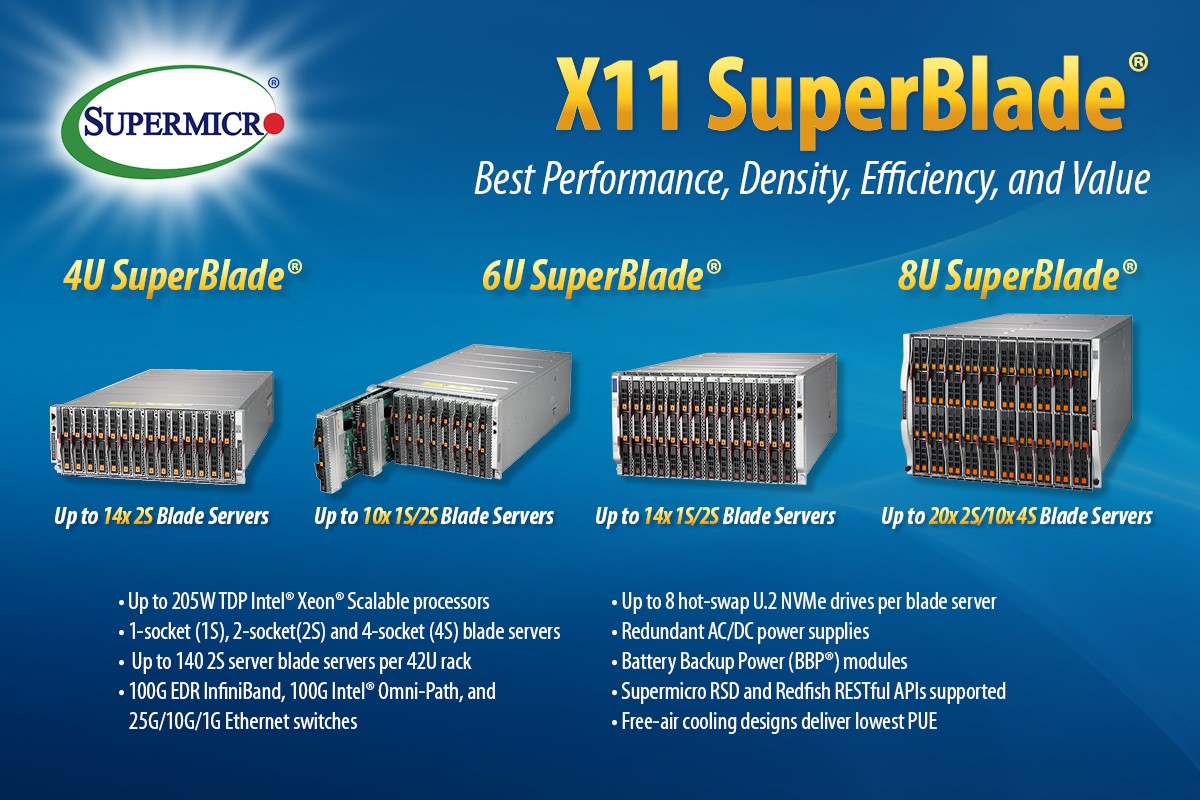 We're really proud to announce that Server Case UK are supplying the latest generation of Supermicro X11 SuperBlade.
The key benefits of these blade systems are;
Lower Total Cost of Ownership (TCO)
Enclosures: 8U, 6U, and 4U form factors
Blade servers: 1-Socket, 2-Socket, and 4-Socket
Memory Configurations: Up to 6TB DDR4-2666 in various configurations
Storage configurations include hot-swap U.2 NVMe/SAS3/SATA3 drive bays, M.2 NVMe/SATA slots, and M.2 NVMe/SATA on optional mezzanine card
Networking options include choices of 100G EDR InfiniBand, 100G Intel Omni-Path, and 25/10/1G Ethernet switches
Reliability:
Unique Battery Backup Power Modules (BBP) provide adequate power to the enclosure in case of power trip or failure
Manageability:
Redundant Chassis Management Modules (CMM)
Industry-standard, non-proprietary IPMI 2.0 tools based management eliminate vendor lock-in
Value:
Supermicro Resource Saving Architecture
Lower Initial Hardware Acquisition Cost
To view the full range of Supermicro Blade systems please visit https://www.servercase.co.uk/shop/server-solutions/barebone-server-kits/blade/
Christmas Opening Times 2017 and Thank you
Published by Richard Parry on 19th Dec 2017
DEC
19



Please note that we will be closing our offices at 4pm on Friday 22nd December and re-opening 9am Wednesday 3rd January 2018.

If you have any urgent orders please ensure these are sent to us by 3pm on Friday 22nd to avoid disappointment.
I also wanted to take this opportunity to thank all of our customers for a superb 2017. Every year we grow and this year hasn't been an exception to the norm – We've almost doubled our head count, doubled our stock holding and close to doubled our custom server build turnover.

We're all looking forward to 2018 and continuing to grow, despite uncertain times with the UK economy.
Thank you,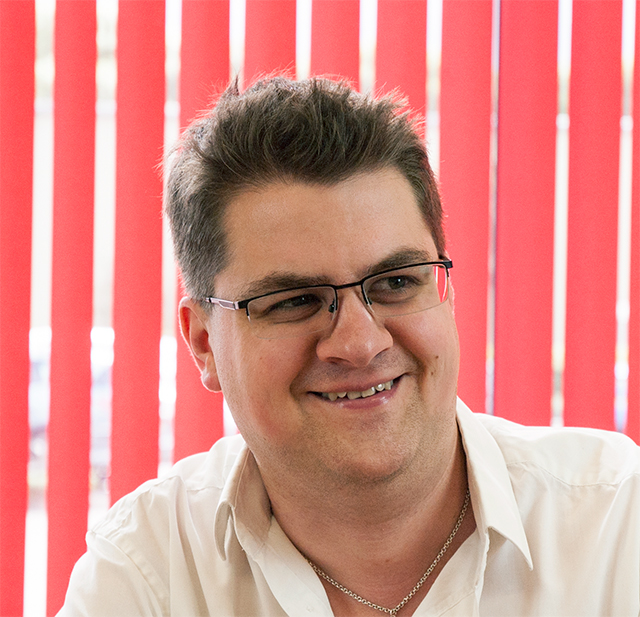 Richard Parry
Director
View our In-Win Server Chassis Range
Published by Richard Parry on 18th Dec 2017
DEC
18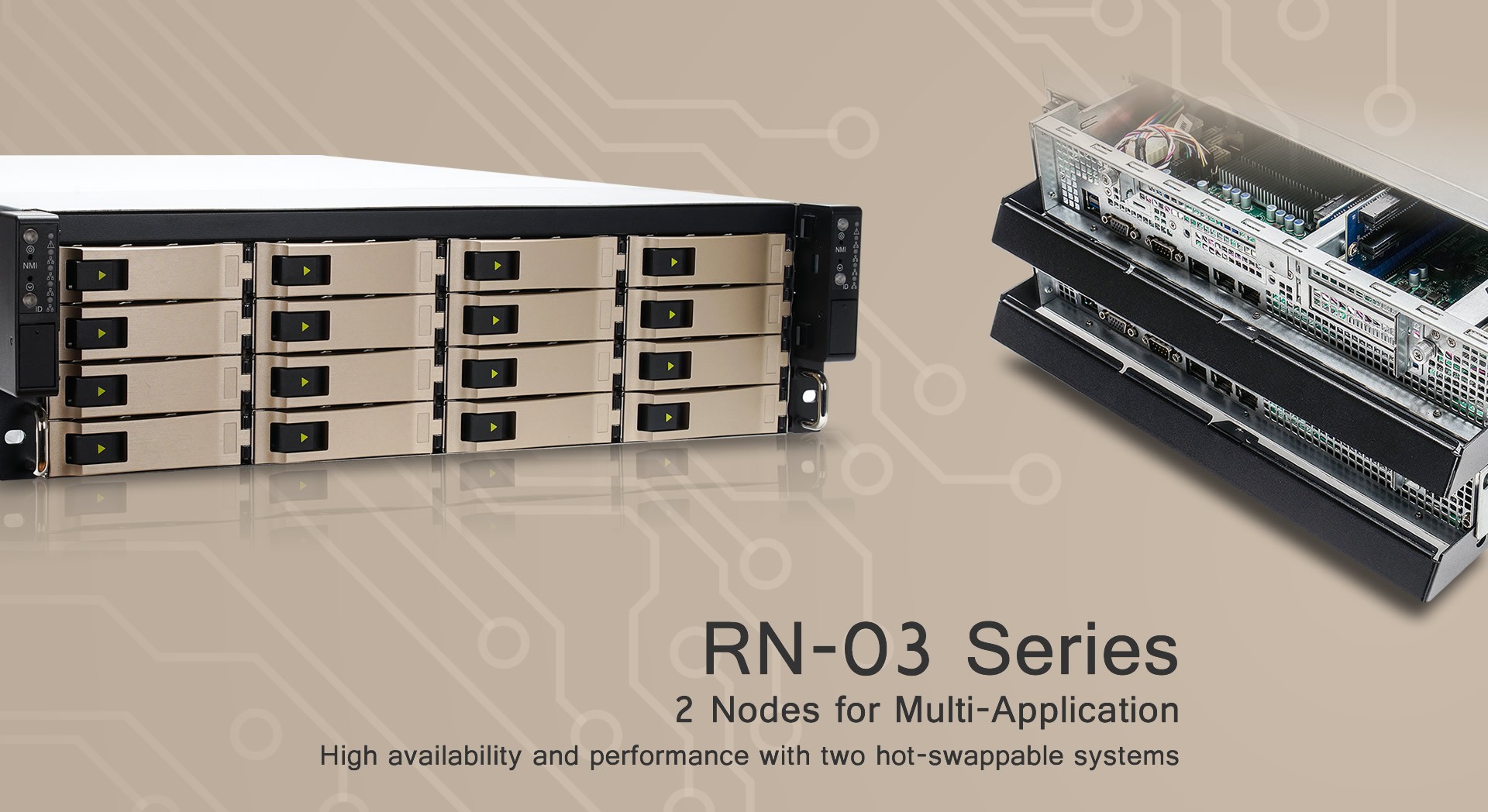 Server Case UK are the UK's premium retailer and distributor for In-Win IPC – That is their range of industrial server chassis and accessories.
We stock their full range in our UK facility for supply to UK and Europe, with over 40 product lines and hundreds of stocked products. We have the largest stocked supply of In-Win IPC within the UK.
We're not just a box mover – We provide custom built server solutions using In-Win and Asus. We also have a huge amount of experience and knowledge around the In-Win chassis, having been partnered with them since early 2016.
Our product range from In-Win include Rackmount Chassis, Power Supplies, Rail Kits and Storage Kits.
We also do a huge amount of OEM with In-Win, supplying hundreds of customised chassis on a monthly basis. OEM customisation doesn't need to be expensive or difficult. OEM customisation can be as simple as changing the colour of parts of the chassis, all the way through to a completely custom design, both internally and externally. We are experts at OEM.
A question we're asked often is why to choose In-Win over alternatives, such as Logic Case. Whilst these brands are similar, In-Win is a premium product and built with premium components and materials and has a few product offerings and features not found with competing brands.
If you need any help choosing the right In-Win chassis or component for your requirements or would like to discuss OEM for your custom project please call our dedicated sales team on 01283 576162 or drop us an email on [email protected]
Halloween at Server Case UK
Published by Marketing on 1st Nov 2017
NOV
01
Just for a bit of fun of course, a few of us dressed up for halloween this year.
This is what you would have been greated to when coming into our sales office upstairs;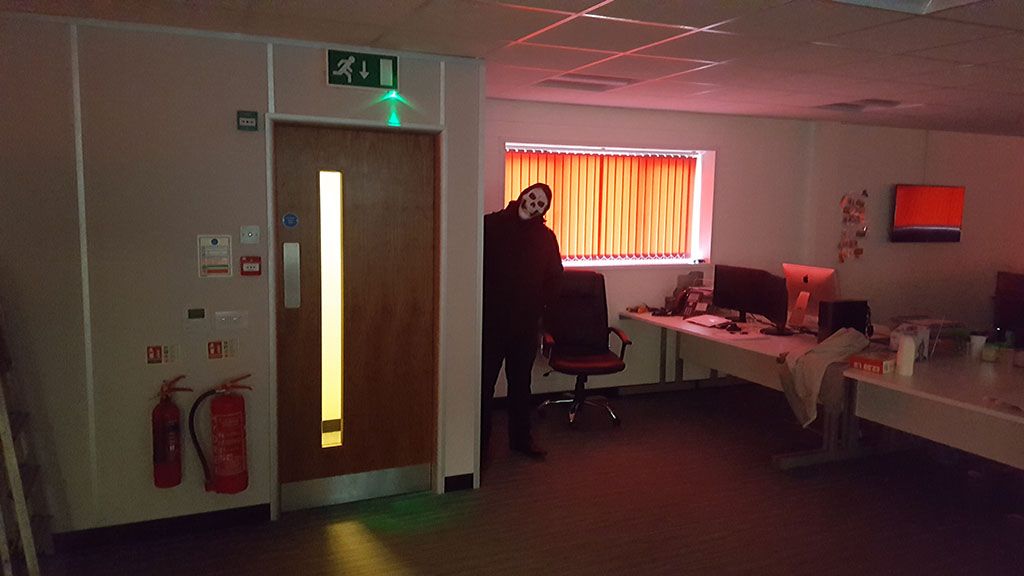 However the winner for the best costume went to our In-Win Business Development Manager, Keith Osborne. He is a keen LARPA (Live Action Role Player) so has a lot of costumes already, but it was definitely the most original;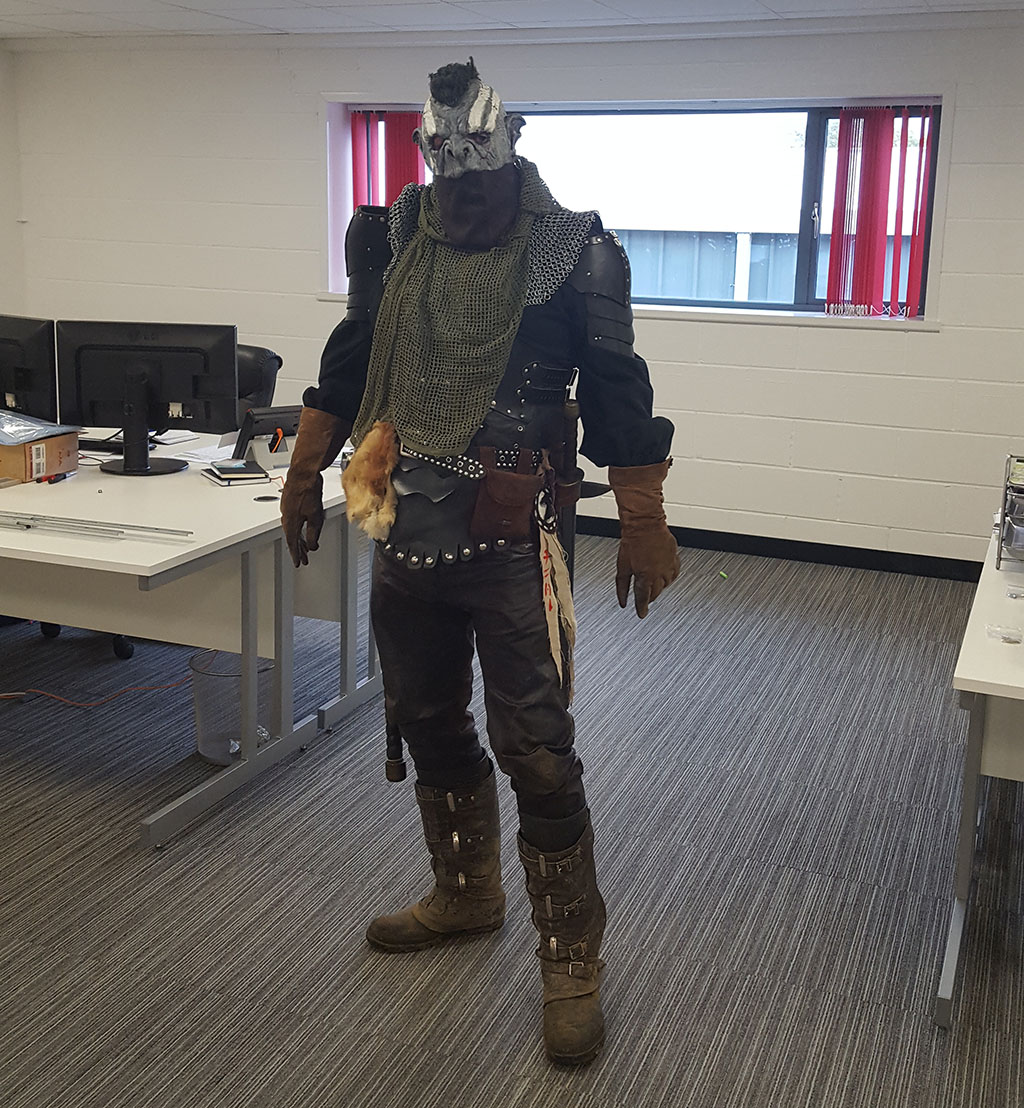 Next year wer're going to do a full competition with a proper prize at the end and doing more to dress up the office - Looking forward to next year!