DCS Awards Finalist
Published by Matthew Caffery on 18th Apr 2017
APR
18

"Data Centre ICT Storage Hardware Product of the Year"
We are Proud to Announce that our PowerNAS range has been shortlisted as a finalist for the DCS Awards 2017
We have been Nominated for Data Centre ICT Storage Hardware Product of the Year
Our brand, PowerNAS, was born in 2014 when a gap in the market was identified for a range of cost-effective, multi-purpose server systems for the NAS marketplace. After almost a year of research and development, and working closely with strategic vendors such as Microsoft, we developed our range of NAS products suitable for both the home and business markets. The PowerNAS product range was launched in January 2015.
Simple Storage
PowerNAS products are designed not only to be powerful and flexible, but easy-to-use. Users have increasingly growing digital libraries, and they need to access their data as quickly as possible.

PowerNAS products consistently deliver top-notch performance and are able to deliver data at impressive speeds.

To keep data completely safe, PowerNAS products are designed with data security in mind, using the latest embedded security features of Microsoft and FreeNAS operating systems
PowerNAS storage products also have the unique ability to support third-party software modules, making PowerNAS products incredibly customisable. And to make sure our products are accessible to both novices and experts alike, PowerNAS makes sure that each of its products can be easily installed and used with the minimum of technical experience.
Please vote for us at http://dcsawards.com/voting.php in the "Data Centre ICT Storage Hardware Product of the Year" - PowerNAS / Server Case UK
International Shipping Now Available Online
Published by Richard Parry on 16th Mar 2017
MAR
16
We're really pleased to announce that we are now offering International shipping to most European countries directly through our website.
Server Case UK has been providing international shipping of goods for over 5 years very successfully, but previously this was done manually - A customer would have to fill out an online form and contact us for pricing. Not any more!
Following several months of integration we have upgraded our website to allow for quick and easy purchasing through our site. European companies also have the opportunity to enter a VAT number online, too, saving hassle of contact us.
To order online outside the UK, just go through the online checkout process as usual, select your Billing Country and then select the delivery Country from the dropdown lists provided - This will instantly update the delivery totals based on your intended delivery country - Easy.
If you need a custom quote for shipping outside the UK, we still have our previous Export Form available - Just click here.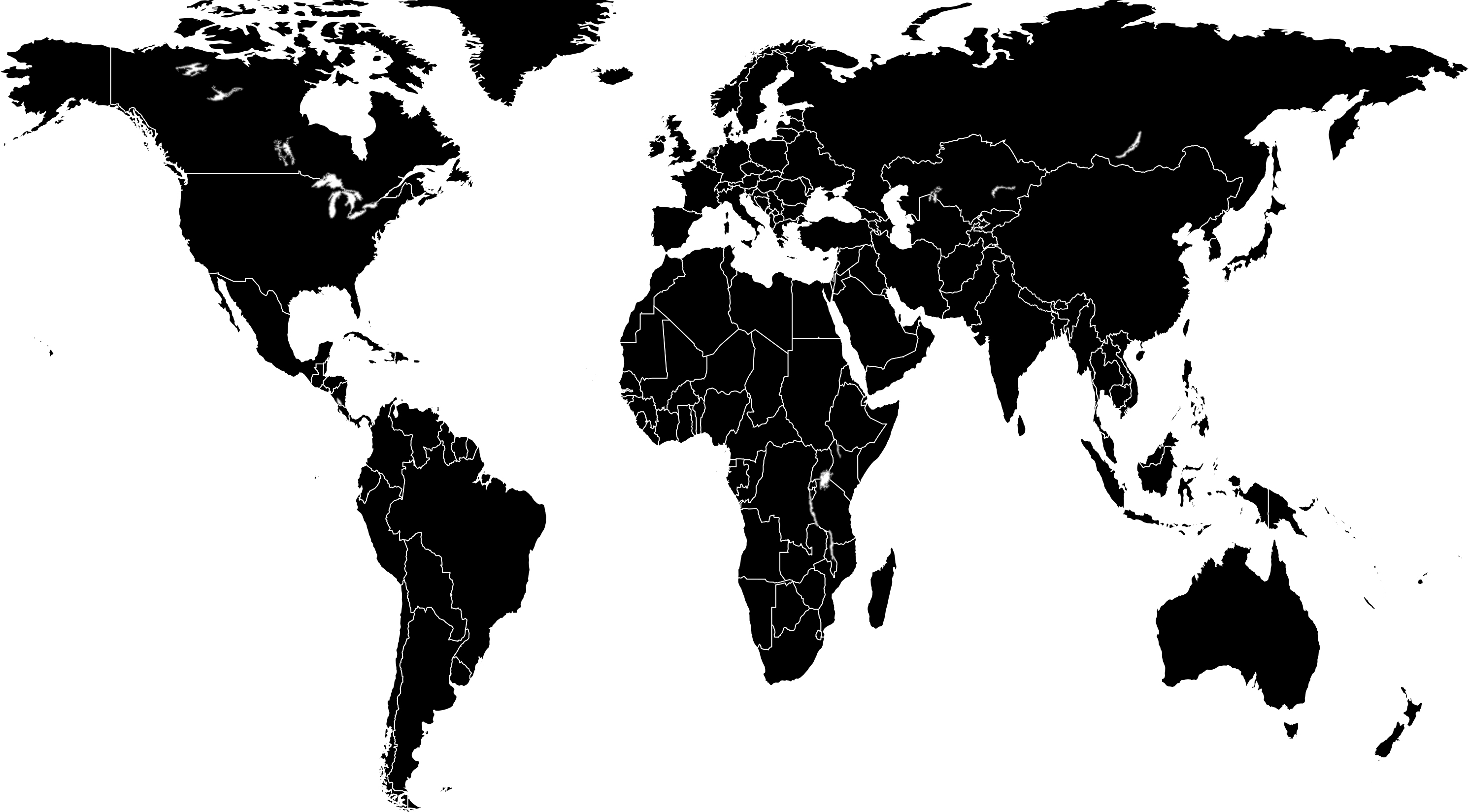 Solutions - Find a Server
Published by Richard Beckett on 7th Feb 2017
FEB
07

Last week we introduced you to our Brand New Solutions Website at solutions.servercase.co.uk
Over the coming weeks our regular Blogs will cover all of the main aspects of our new site, this week we will be concentrating on our FIND A SERVER option
FIND A SERVER
When lookikng for your ideal server, this new feature allows for the use much more specific search terms, such as:
Form Factor
CPU
RAM
Drive Bays
Power Supply



Form Factor
Tower, 1U, 2U, 3U, 4U and 5U Rackmount
CPU
Intel Atom, Pentium/Core, Xeon E3-1200, Xeon E5-2600, Opteron 4000 and Opteron 6000
RAM
8GB, 32GB, 64GB, 128GB, 192GB, 256GB, 512GB,1TB and 1.5TB
Drive Bays
Internal Fixed Bays or Hot Swap from 2 up to 50+
Power Supply
Single PSU or Redundant

Other search facilities on our new site include Custom Built Servers, Fast Turnaround Servers, NAS Servers and Specialist CCTV Servers. We will be covering these in more details in our future Blogs
To visit our Brand New site and take advantage of this new way of searching for your ideal server solution, click here. Alternatively, call one of our Server and Storage Specialists on 01283 576162 or email: [email protected]

Visit Our NEW Solutions Website
Published by Richard Beckett on 31st Jan 2017
JAN
31

This Year we have launched our Brand New Solutions Webite, which you can visit here
This new site works alongside our existing site, giving you more freedom and choice when deciding which Server Solution is the best for you. The site allows for you to navigate through products based on:
Form Factor
Make and Model of CPU
Amount of RAM
Configuration of Drive Bays
Type of PSU



There are also options to follow step-by-step instructions to create your own Custom Server based on Chassis and Processor Type.
Server Case UK Solutions brings together a host of purchasing variations and Chassis configurations, giving you the opportunity to fulfill all of your Server requirements from one website, including:
Fast Turnaround Servers - Focuses on the Servers that we have readily available in stock and can be built and shipped out to you in as little as 3-10 Days
NAS Servers - Offering Rackmount and Tower builds for both Home and Business use across our PowerNas range, including our popular PowerNAS Mini, Mini FreeNAS and Business Mini Models
Comms Room - Presenting our range of Networking products and cabinets/accessories for your Comms Room, from Switches to Cabling and Server/Wall Cabinets to Shelves and Power Distribution Options
CCTV Servers - Here we have a selection of Servers, both Cube/Workstation and Rackmount, optimised specifically for CCTV with options from 1-12 IP Cameras up to 12-48 IP Cameras, all including Delivery within 7-10 Days, 3 Years Warranty and Technical Support

At Server Case UK, the service doesn't end when we make a sale. We have a dedicated help and support team on hand to deliver an unrivalled service, which is now more easily accessible through our new Solutions Website. On our new support page you willl find all
of the information you need to prepare, diagnose and have any Technical Support, Damages, Returns and Delivery issues resolved effecitively and efficiently. Simply head over to our Solutions Support page and follow the on screen step-by-step guide.

Our support page also provides detailed information regarding:
Our Company History and Accreditations
Help with opening a Trade or Credit Account
Leasing Options
Secure Payments
Delivery FAQ
International Shipping
Advanced Replacement of Damaged or Faulty goods
Our Guarantee and Terms & Conditions



NEED HELP CONFIGURING YOUR SERVER?
Talk to one of our Server Specialists TODAY!! - 01283 576162

PC Pro - PowerNAS Rackmount 2U
Published by Matthew Caffery on 13th Oct 2016
OCT
13
Check out our New Review in the PC PRO Magazine and online this month
An affordable and well specified Windows-powered storage server with tonnes of room to grow
UK storage specialist PowerNAS is something of a newcomer, having been established just 18 months ago – but with the
Rackmount 2U it's throwing down the gauntlet to the establishment.
It's an enterprise-class solution at a small-business price, with a big starting capacity and huge expansion potential that means it can grow easily
with demand.
The package comprises a slick partnership of Supermicro hardware
and the Standard edition of Microsoft's Windows Storage Server
2012 R2 (WSS).
There's plenty of power on tap to keep things running smoothly: the appliance sports a formidable 3GHz E3-1220 v5 Xeon CPU, with 16GB of fast DDR4 memory (upgradable to 64GB).
The chassis offers 12 front-facing hot-swap bays for your drives, with the OS loaded on a mirrored pair of 120GB SSDs in hot-swap SFF bays at
the rear.
For storage you can use your own SATA drives, or purchase a unit from PowerNAS pre-populated with a choice of WD Red drives.
The main hard disk backplane is serviced by an LSI PCI Express RAID Card: this doesn't manage the RAID arrays itself, but rather presents the drives to
the OS, so you can use the operating system's software-based Storage Spaces. An external port supports additional PowerNAS JBOD shelves
for over a petabyte of total capacity.Configuration is a doddle – if you can use Windows Server 2012 R2, you can use the Rackmount 2U.
From the Server Manager console, we easily combined the four 4TB drives provided into a single Storage Space.
This can be expanded on demand by selecting new drives, regardless of size, and adding them to the pool.
The OS also supports IP SAN operations and block-level deduplication; there are no user or capacity limits, and the Hyper-V role
is available too, with base support for two VMs. The appliance can join an existing Active Directory domain, and to use the clustering/failover features
simply add the necessary hardware.Thin provisioning works directly with storage pools, so it applies equally to NAS shares and iSCSI
targets within them.
Virtual drives (VDs) are created within the pool and can be striped, or have mirrored or parity (RAID5) resiliency applied. In
our experience parity VDs can hit write performance, but our tests showed that the Rackmount 2U has the power to keep things speedy. We
were able to copy a 25GB test file from an HPE ProLiant DL380 Gen9 rack server to a share on a parity VD at sustained read and write speeds of
112MB/sec and 105MB/sec. Running the same test on a mirrored VD yielded the same read rate, while write speed increased only slightly to 109MB/sec.
The difference between parity and mirrored VDs became conspicuous in our backup test. Our 22.5GB folder containing
10,500 small files was copied to a share on a parity VD at an average of 57MB/sec; this improved
significantly to 81MB/sec for a mirrored VD. You can gain a speed boost by using striped VDs, but these are effectively a RAID0 arrangement that doesn't
provide any resilience. Another way to improve I/O performance is to fit some SSDs in the main bays and use WSS data tiering. To set this up,
simply specify the SSD and HDD arrays to be included and WSS will automatically move hot data to the SSD tier.

The Rackmount 2U is a persuasive proposition for storage-hungry businesses.
It's a powerful and affordable appliance with all the features and power of Windows Storage Server 2012 R2, and decent expansion potential makes it a solid long-term investment.

Score *****