Halloween at Server Case UK
Published by Marketing on 1st Nov 2017
NOV
01
Just for a bit of fun of course, a few of us dressed up for halloween this year.
This is what you would have been greated to when coming into our sales office upstairs;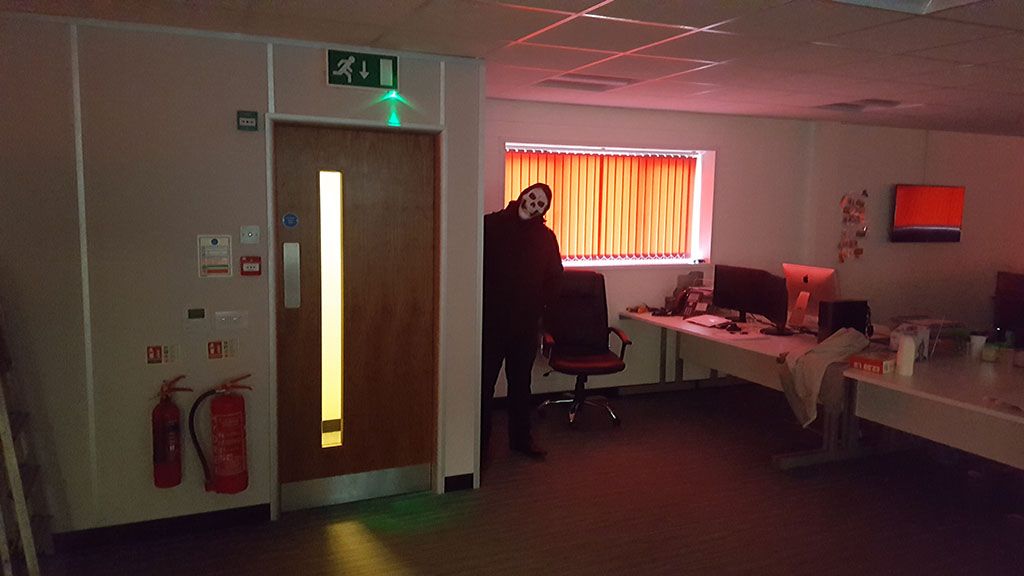 However the winner for the best costume went to our In-Win Business Development Manager, Keith Osborne. He is a keen LARPA (Live Action Role Player) so has a lot of costumes already, but it was definitely the most original;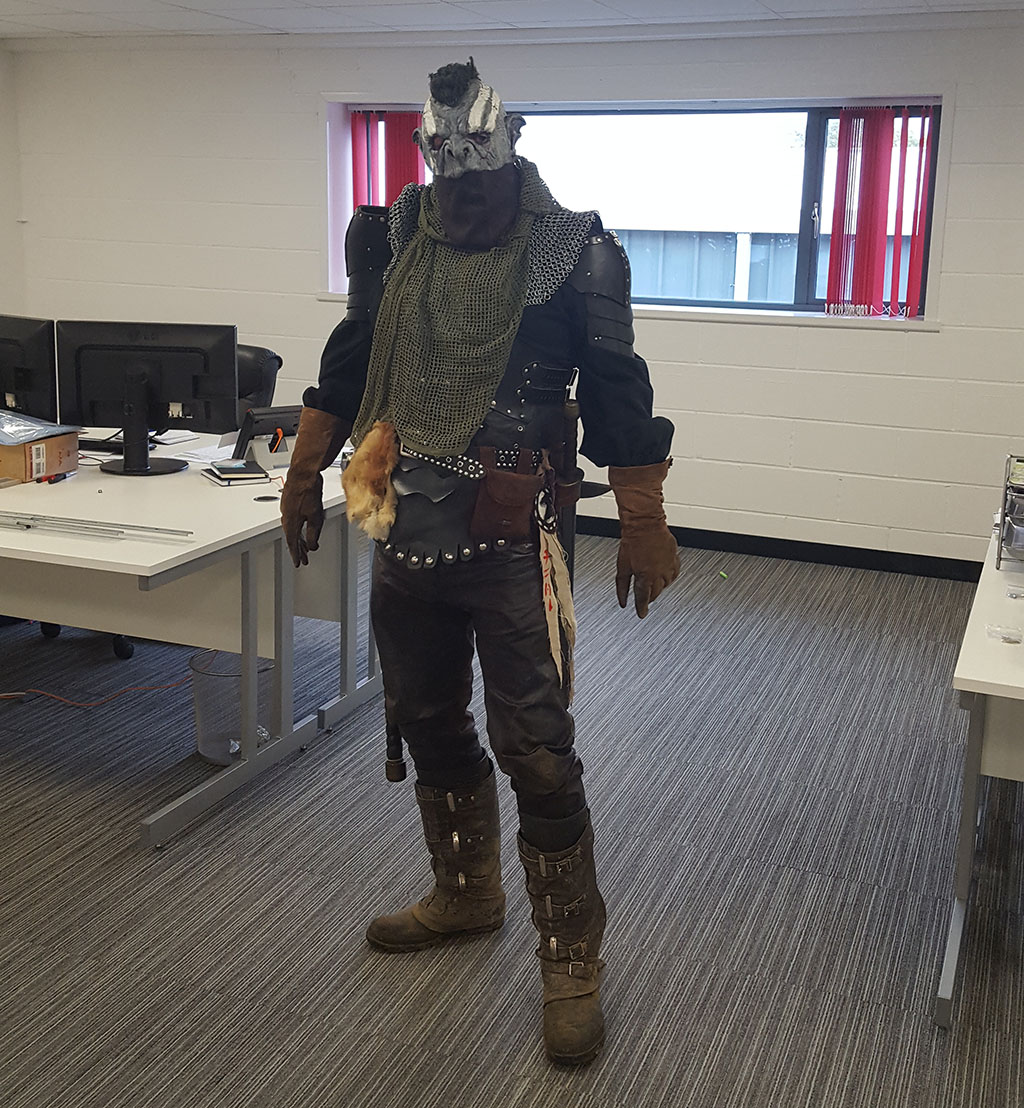 Next year wer're going to do a full competition with a proper prize at the end and doing more to dress up the office - Looking forward to next year!
Success at Burton Mail Business Awards 2017
Published by Richard Parry on 25th Oct 2017
OCT
25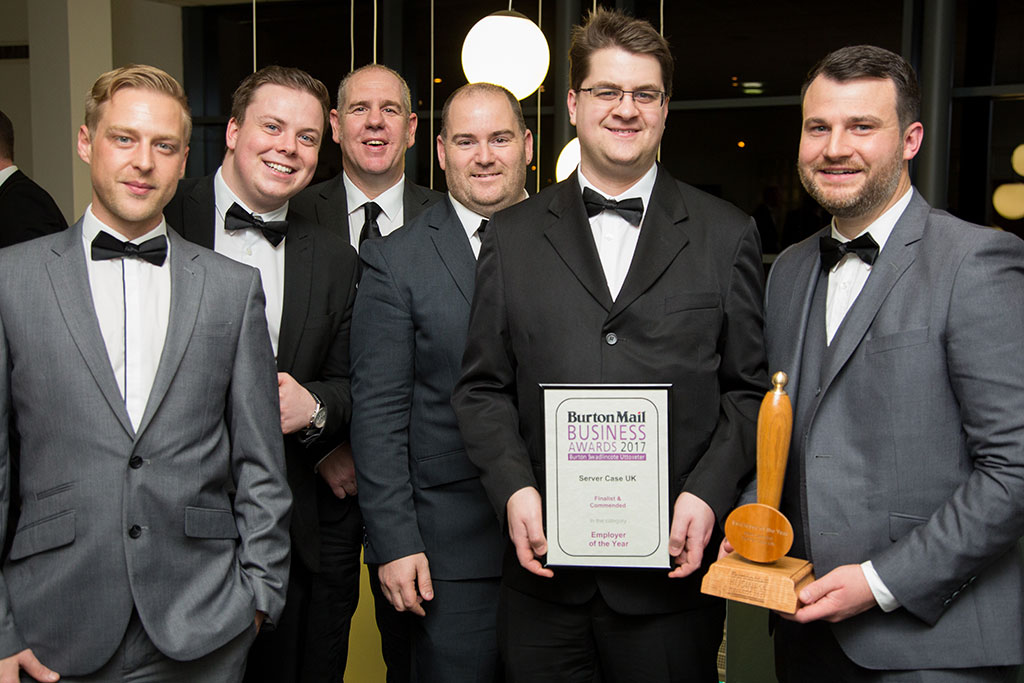 I have the great pleasure of announcing that our sales manager, Mark Lambert, has won the Burton Mail Business Awards 2017 Employee of the Year prize.
He was up against 2 other finalists and based on the speech from the category sponsors it was clear he was the winner. We're all really proud of Mark for achieving this.
Server Case UK was also a finalist fo the Employer of the Year award, up against 2 other companies but unfortunately didn't scoop this award this year - But we have a nice certificate on display in our reception showing we were both a finalist and commended in our category. Whilst we didn't win ourselves, we feel we've won overall with Mark winning his category.
All of us that attended the awards ceremony had a great time - There were hundreds of attendees and only a handful of finalists throughout other categories.
We won't be defeated though and will hope to become finalists against next year and hopefully get another prize!
Congratulations to our team!
Server Case UK are Burton Mail Business Awards Finalists for Employer of the Year
Published by Marketing on 18th Oct 2017
OCT
18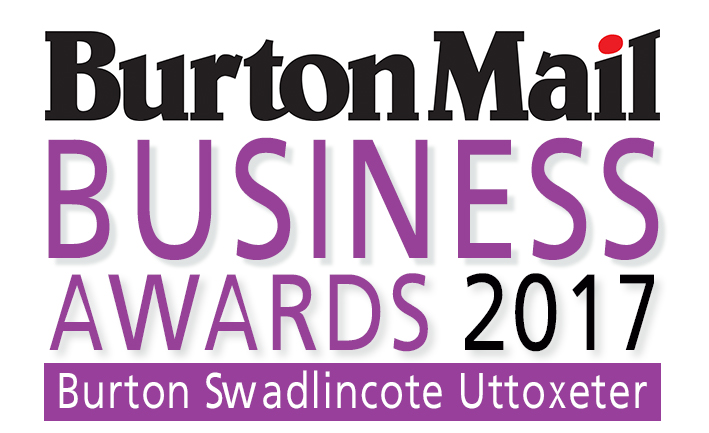 We're so proud to announce that we are finalists for the Employer of the Year Award from the Burton Mail Business Awards.
Following a nomination and interview process we've got ourselves to be 1 in 3 out of hundreds of applications for this prestigious award.
The Burton Mail Business Awards are on Thursday 19th October and we look forward to attending and hopefully walking away with first prize in this category!
In addition to Server Case UK being a finalist for this category, our very own sales manager, Mark Lambert is a finalist for the Employee of the Year category – again a 1 in 3 chance of winning this and out of hundreds of applications.
We do a lot to make our workplace a great place to work at – We moved into our superb new office/production/warehouse facility in June 2016. We have several office areas for our various departments and a large break-out area, with Xbox and TV. We all work very hard, but also have a great time relaxing during lunch breaks. We also do a lot with our staff outside of work, such as frequent meal outs to local eateries, pubs and also go-karting.
To read more about the Burton Mail Business Awards 2017 please visit http://www.burtonmail.co.uk/burtonmailbusinessawards/finalists-burton-mail-business-awards-499840
Fingers crossed for our success tomorrow night!
Sales Speak – September 2017
Published by Mark Lambert on 25th Sep 2017
SEP
25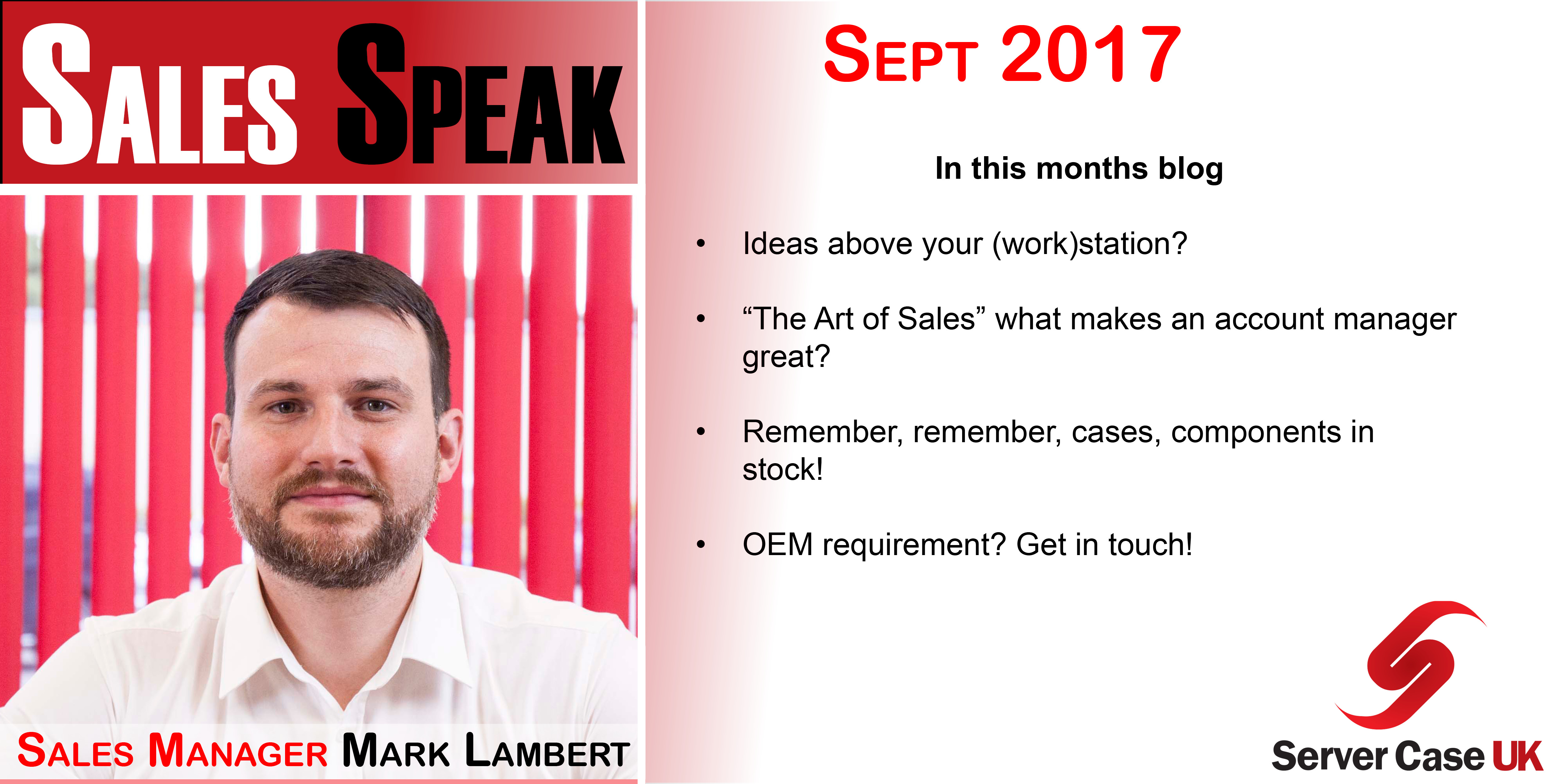 Welcome to the latest sales speak and I want to start by thanking you for your continued support.
Our customers have come back from your holidays, looking bronzed, refreshed and eager to buy so September has followed August in being a good sales month for us.
I'd like to pause there to say thank you, your support is always appreciated and we're happy that we are able to provide more of our customers with server solutions.
Our new starters have settled in well and hit the ground running in building new relationships with a variety of system integrators, managed service providers and IT Resellers. If you'd like to talk to Tie, Lee, Luke or Keith about the server solution you require then just call +44 (0)1283 576 162 or email on [email protected]
Having ideas not above your (Work) station!
We have had some great successes with 4U 4 x GPU Rendering server systems and we have continued to strengthen our status as a Nvidia Quadro partner in the workstation solution marketplace. Because of this we have started to stock the In-Win PE and PL Pedestal Chassis range to enhance our current Logic Case and In-Win Rackmount offering.
We will shortly be launching our own dedicated workstation brand called Velocity WS. Keep your eyes open for the details but we'll bring our Server Case excellence and customisation to high powered workstations in both rackmount and pedestal formats that will save you time and money.
Remember, remember all of November, cases and components in stock!
Due to our increase in chassis and solution sales we have a huge 140 cubic meters of stock arriving at the end of October and beginning of November! What this means for our customers is there will be much more available stock of our popular Logic Case models such as the SC-415A and SC-43480B, along with more 4U storage chassis in our UK warehouse.
We have been working with our largest customers for many years now to forecast their requirements and to ensure their stock continuity.
Logic Case especially is proving extremely popular now and we encourage our customers, new and old, to get in touch with an account manager to discuss forecasting so we can continue to ensure healthy stock levels of your favourite products.
This can hopefully result in more opportunity for both Server Case and its customers to grow in the ever-expanding white box server marketplace.
i9 and x299 motherboard made for each other
Talking of expansion, we have recently sold our first batch of i9 Servers to one of our international customers. We've seen a lot of demand for the i9 CPU's with the x299 motherboard due to its higher frequency cores and ability to multitask whilst maintaining solid performance. We coupled this with our In-Win 2U chassis which was thermally tested to specifically house the i9 CPU.
OEM requirements
Outside of server solutions we can also create through our OEM channels CE approved and thermally tested products if this type of fixed industrial product requirement is part of your marketplace. Feel free to talk to myself about this if you have any questions or you know the solution you need.
The Art of Sales: No accounting for taste, a great account manager knows relationships are more give than take.
Let's get the elephant out of the room, yes, we are here to make money. We have mortgages, we have families, we have bills and every so often we like to buy a few nice things too.
But that isn't the only reason why we are here, if that was the case then we wouldn't care as deeply as we do about providing the right solution and we wouldn't have as many customers returning over the years.
We made the decision to go with account management because it means we can support your organisation with change and growth. It offers consistency, support and long-term thinking.
The following list is what I ask of myself and of my team. Dedicated account management is about building a long-term relationship and we are proud to be able to offer that.
5 things that make a great account manager are:
Excellent communication skills with both the customer and colleagues.
Adaptable and not afraid to get involved with the dirty work.
Have an excellent ability to earn trust and confidence from customers to form long standing relationships
Organised and passionate
Pushes the thought boundaries of the business they work in and their customers ideas too.
Let me know what you think makes a great account manager, we are always happy to receive feedback and make sure our customers are happy.
Don't forget to follow us on Twitter, add us on Facebook, join our circle on Google +, talk to us on LinkedIn or watch us on YouTube
The Need for Speed
Published by Andrew McLean on 18th Sep 2017
SEP
18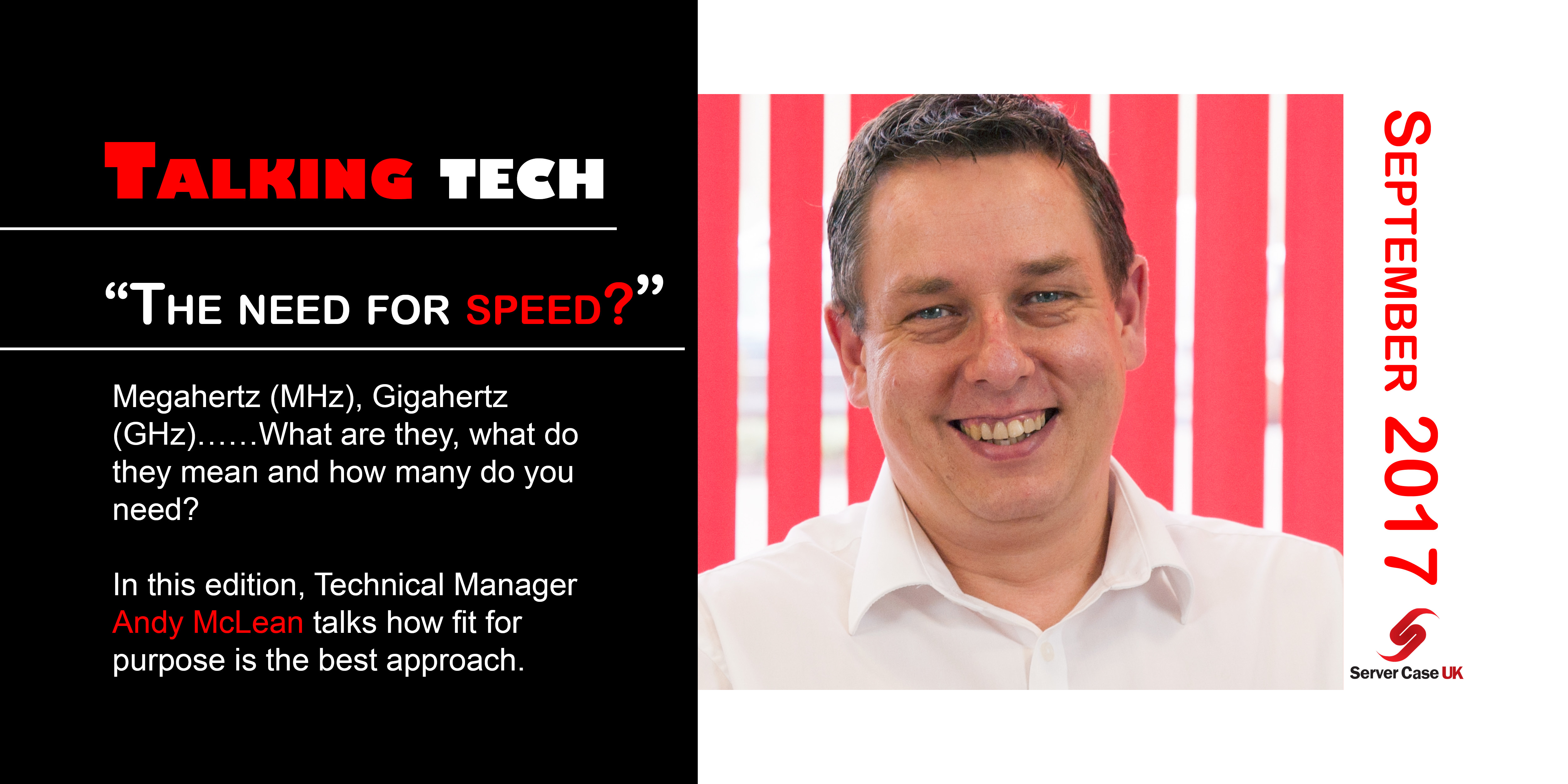 Megahertz (MHz), Gigahertz (GHz)……What are they, what do they mean and how many do you need?
It sounds complex and daunting if you are new to purchasing IT solutions but really it isn't, and a little knowledge will put you in a more confident position when looking for a new solution.
When procuring new equipment, knowing these numbers will go a long way to ensuring you buy the right tool for the job. You will also be comfortable knowing you are wringing every last potential drop of ROI from your investment whilst maintaining uptime and stability.
Put simply, CPU clock speed, or clock rate, is measured in Hertz — generally in gigahertz, or GHz. A CPU's clock speed rate is a measure of how many clock cycles a CPU can perform per second. For example, a CPU with a clock rate of 3.6 GHz can perform 3,600,000,000 clock cycles per second
So, more Hertz means faster, right?
Yes & No……. A CPU in a new computer billed as 2X faster than an old computer does not mean twice as much finished work gets done in the same time frame.
Internal cache design, bus speed, disk speed and network speed all contribute to the computer's actual processing speed and performance (the overall throughput)
Think of a 'Hertz' as a tick of the clock. Architectural advancements in CPU's generally mean that a newer CPU will get more work done per tick of the clock so YES, a new CPU should be faster than an old one EVEN IF you run them at the same speed, BUT other 'Bottlenecks' (or weak spots) in the components of the system do have a huge overall performance impact.
Techy guff aside, it really is brutally simple……ANY machine EVER built by humankind is/ was only as good/ fast/ powerful as the sum of its poorest/ slowest/ weakest parts.
Computers are no different AND we also have their task/ software to consider. As we discussed last time, it's no use having a 40 core 2.6GHz Xeon CPU when the work you are doing is single threaded software base that can ONLY EVER use one CPU core. In this example, your single threaded software would run almost twice as fast on a quad core CPU WITH THREE CORES DISABLED, leaving one core running at 4,6GHz.
Similarly, the parts selected to build the machine are absolutely critical. If you select a monster fast 20 core chip, it's no use speccing a single stick of 2GB RAM at a lowly speed of 2133mhz. A 'fat' bandwidth CPU needs a fat pile of fast RAM in dual or quad channel, ESPECIALLY if it's feeding 4 big GPU's with 11GB of their own RAM each.
On the flipside, you would be stark raving mad to pair 64GB of 3000MHz RAM on a basic motherboard with a dual core Celeron CPU as that CPU simply doesn't know what to do with that much RAM and isn't capable of running in sync with it's speed.
It's simply a case of a balanced set of components all 'singing' together harmoniously in terms of performance, compatibility and reliability.
It's this level of understanding of the whole computer ecosystem that enables us to tailor any system to your needs. We understand that everyone uses PC's, servers and workstations very differently and for a myriad of different tasks and software.
It's for this reason that, on our site, you won't see piles of 'Super sexy, GTi, Turbo, Go-Faster-Striped' machines covered in LED's and bleating about Gigahertz, Megahertz and overclocking.
We CAN do all of that if you like, but it's MUCH better for you if you give us a call on +44 (0) 1283 576162 and tell us exactly what you need your new machine for, what your upgrade plans are and what your performance and stability expectations are……then we'll be able to deliver a machine that will genuinely make a difference to your business with outstanding performance, bombproof stability, faster workflow and a rapid ROI.
Don't forget to follow us on Twitter, add us on Facebook, join our circle on Google +, talk to us on LinkedIn or watch us on YouTube