Blade Servers - Are they for me?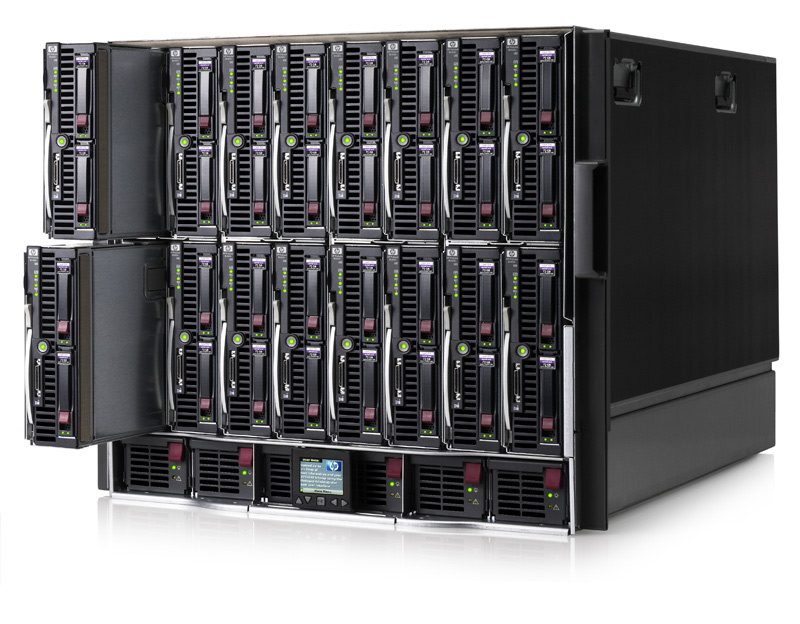 We frequently get asked by customers if they should explore Blade Servers rather than traditional 1U through to 5U rackmount servers.

There are a number of reasons you would want to go with a Blade Server;
Cost – Each blade module is less cost than a typical rack server. They have the same functionality, so would have dual CPU (even in some models, quad CPU) support, plenty of RAM and Hot-Swap HDD support. However one of the reasons they are cheaper is that they don't include ancillary parts, such as a PSU, External Connectivity (for example for monitors, mouse and keyboard). All of this would be covered by the Blade management system.

However while individual blades are cheaper, you must purchase the actual blade enclosure, power supplies and its internal connectivity modules, for Ethernet, Fibre Channel, InfiniBand, SAS etc. These can all add up in price!


Cooling – A typical blade enclosure allows 14x blades in 7U of rack height. Blade servers and the chassis are optimised for excellent cooling. A 7U Blade system with 14x high-end servers would produce less heat than 14x 1U servers for example.


Expandability and Future-Proofing – Generally blade server manufacturers such as Supermicro, DELL, HP and Fujitsu (the main ones) will put a lot of design effort into a robust chassis that will allow multiple generation of servers. This is evident from HP's C-Class enclosures introduced in around 2007. The chassis supports multiple blade configurations, but more importantly will work with multiple generation models. The HP C-Class servers started on G1 (Generation 1) and are now at G8 (Generation 8), and all are compatible with the same chassis. In fact the mid-plane, mezzanine cards, pass-through cards, controllers etc and PSU's are all currently forwards compatible.

What's even better is you can mix-and-match different models – For example you could install some G6 servers for lower-end duties, and go for higher-end G8 server blades for higher performance computing. This allows cheaper, older generation blades to be used for smaller tasks, and higher-end, more expensive current blades for more intensive tasks suited to them, such as virtualisation.


Maintenance – A blade system is entirely module. This is similar to a server system, however if a blade server fails, it is extremely easy to remove a faulty blade (without interrupting any other systems of course) and repair work can be carried out quickly and easily. This could include replacing failed components, or replacing the entire blade altogether.
Server Case UK specialise in all brands of blade systems, from Supermicro, HP, DELL and Fujitsu. We also work with IBM blade enclosures too.
If you would like to discuss your blade server requirements please call our dedicated technical sales team on 0800 652 1649 or contact us.