High Density Storage from Chenbro
Ever needed to install 48 hard drives in only 4U of storage, and also have room for a motherboard and PSU?

If you did previously you would have needed to go for multiple external JBOD enclosures and a small (for example 1U) head-filer node.

Chenbro has just released their much awaited NR40700 4U Rack Storage Server Chassis.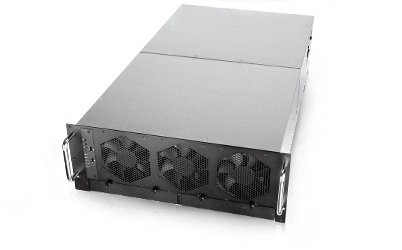 This is a standard server chassis that will accept any normal Full Size EATX (EEB) motherboard, but also has support for 48x hot-swap 3.5" HDD bays. In addition, full height PCI cards can be used, and the PSU's (all 4 of them) are fully hot-swap. This is truly an Enterprise Product from Chenbro.

Inside the case are 48x, horizontally mounted 3.5" hot-swap bays. These support SATA/SAS at speeds at 6Gbps – It is rumoured there will be a 12Gbps version in the near future. All of thesedrives are cooled by 3x large 120mm fans, pulled cooling air from the front of the chassis over the HDD's and over the motherboard area.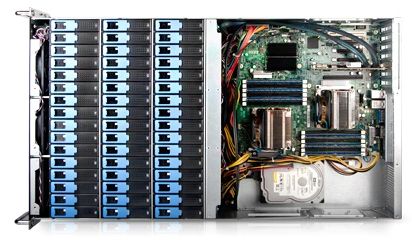 The SATA/SAS backplanes in this chassis are split into 3x Expander enabled backplanes, each supporting 16x HDD's, so for connectivity to a host system you would only need a 12 port controller. Areca make a perfect model for this job, but should you want to go with LSI a 16 port model would also be suitable – Just add cables!

Internally at the rear of the chassis the case will take any manor of motherboards, from single to dual CPU enabled motherboards. Internal cooling is by an additional 3x 120mm fans in the middle of the case, pulling air over the HDD's, and also pushing air over the motherboard area.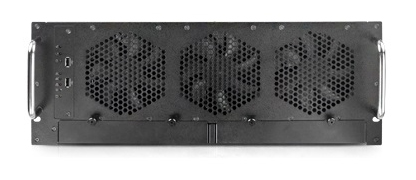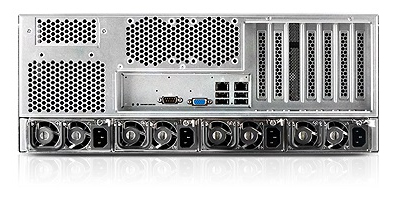 The PSU is a quad-module enabled model, allowing for a single module to fail at any given point (N+1).

This is a large chassis, so make sure it will fit in your cabinet – It has a depth of 800mm. It will fit in most 1000mm cabinets, but please do check.
If you would like to discuss your Data Storage requirements please call our dedicated technical sales team on 0800 652 1649 or contact us.