Intel 6th Generation Processor - The Best Intel Processor Ever!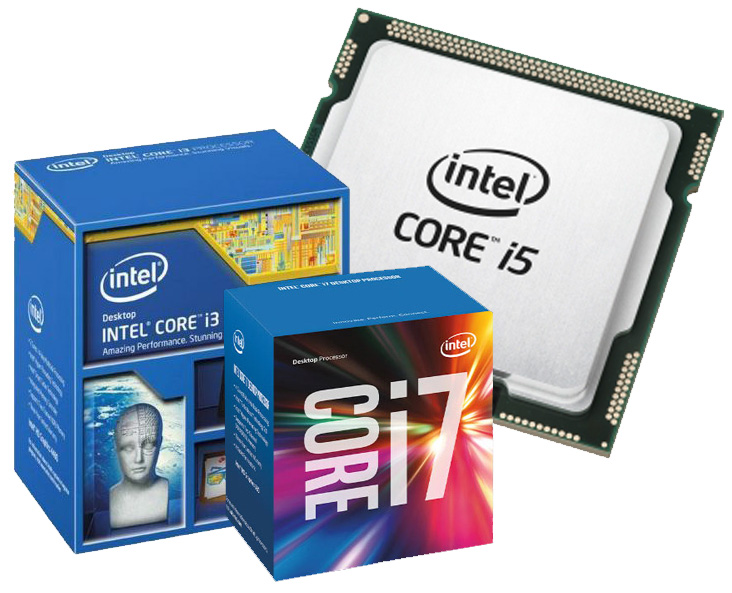 "The new standard for PC performance has arrived with Intel® 6th Gen Core™ processors!"
The new Intel i3, i5 and i7 6th Generation Processors Including super fast startups, revolutionary interaction through touch, voice and facial recognition, amazing responsiveness between apps and browsing and high-speed connection allowing for rapid data transfer and built-in security features. Plus, these 6th Generation Processors enable you to access all of Windows 10s new features such as Windows Hello, enabling you to sign into Windows using your Face or Fingerprint.
They include advanced features to enhance productivity, 3D Gaming (30 x More Powerful than previous processors) and creative potential, with an instant wake up time of
0.5 Seconds and 2.5 x better productivity opening up limitless potential.
All new Models of the Intel 6th Generation Processor are optimised for Windows 10
i3, i5, i7 – Features
Improved Multitasking
Better Windows Tools Management
Faster Start Up Time (0.5 Seconds)
Faster Downloads
Compatible with Windows 10s advanced Security Features such as Password Free Login
m3, m5, m7 – Features
Next Level Performance
Extremely Fast Responsiveness
Low Power Consumption, giving amazing Battery Life for Mobile Devices and Laptops
Built-In Security
Support for 4K HD Playback
Rapid Transfer Speeds
Compatible with all of Windows 10s new features
You can view our full range of Intel CPUs on our website www.servercase.co.uk or by clicking here
For any queries you may have, or to as us about placing you order, you can email [email protected] or call us on 0800 652 1649 Monday to Friday between 9am and 6pm and a member of our sales staff will be happy to help