Meet the New Logic Case SC-33500
We are pleased to announce another new model to our Logic Case range of products. Server Case UK is the largest European reseller for Logic Case range of Rackmount Chassis, Power Supplies and Server Components (Rail Kits and CPU Coolers)

The latest model is the new Logic Case SC-33500 – We think it looks great and complements our range of other chassis, with an aluminium louver fronted design.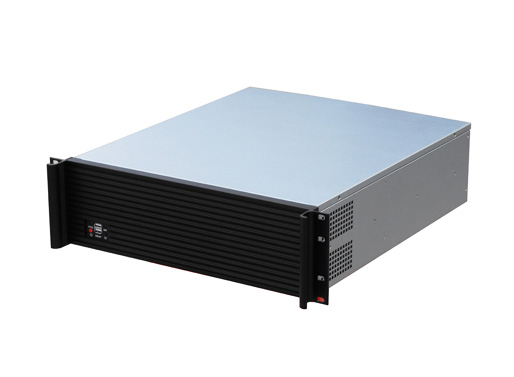 This new chassis is 3U Rack Height, has 8x internal 3.5" drive bays, and takes a standard ATX motherboard and a 2U Single Industrial Server PSU.

The internal layout of the case is fantastic, and the layout of the front hard drives also makes it easy to maintain the system. In addition, cooling is superb due to 3x 80mm fans behind the hard drives, so the warm air is extracted over the hard drives and pushed out the rear of the chassis.

The chassis will accept Standard ATX (12" x 9.6"), as well as all Micro ATX and Mini ITX motherboards. The rear of the case has a standard 7x full height PCI slots, so you can use a wide range of cards (although ensure your card is no deeper than 240mm, as this is the maximum depth of the motherboard area).

This case is proving very popular with our customers – especially for CCTV applications, as the system will accept a high quality industrial 2U Server Grade PSU, and take up to 7x full height PCI slots, so you could install (depending on your motherboard) a number of analogue or digital interface cards for CCTV cameras or security automation.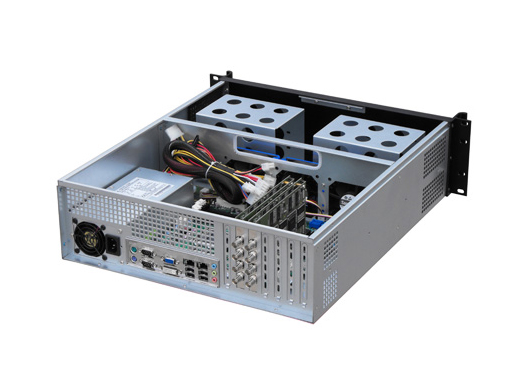 We can also offer a full OEM service on this chassis – Just get in touch and we can discuss our OEM programme.


To enquire about this product, to discuss your requirements, or to place an order please call our dedicated sales team on 0800 652 1649 or contact us.