Tech Help - Can I use a single CPU in a dual CPU motherboard?
Absolutely – All server motherboards will support either a single or dual CPU.
There's a few things to note though if you intend to use a single CPU on a dual CPU capable motherboard.
Most motherboards will split certain IO or functionality over both CPUs, for "load balancing" and to enable certain features. In the majority of boards this means;
Only half of the PCIe slots will be active if a single CPU is installed.

On modern boards, PCIe NVMe OcuLink ports tend to only be connected physically to the second CPU. This does vary by board design, but the majority of Asus and Supermicro motherboards are setup this way
Onboard SAS – If your motherboard has an onboard SAS controller (such as an 8087 or 8643 port) then this usually connects via PCIe to a second CPU and wouldn't function with a single CPU.
Whilst on the subject of dual CPU boards – I thought I'd detail our most popular dual CPU boards – They're the best priced and excellent availability.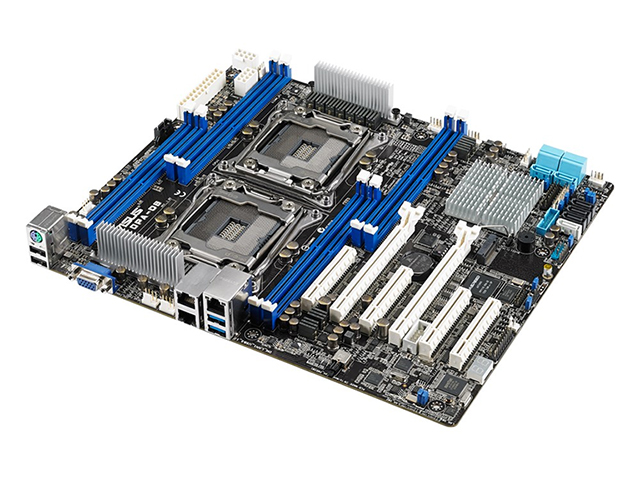 This is our most popular dual socket Xeon E5-2600 V4 series motherboard. What's so great about it is the form factor. It's a standard ATX size, so will fit in almost all chassis, either a PC case or pretty much all rackmount chassis. It has 8x DIMM slots, supporting up to 1TB of RAM, plenty of PCIe slots, onboard graphics, a load of SATA ports and dual gigabit LAN. It also has an IPMI Ethernet port, which as standard will give basic remote management – to enable the remote KVM facility there's a simple low cost plugin module which enabled this.
More Information: https://www.servercase.co.uk/shop/quick/90SB03X1-M0UAY0/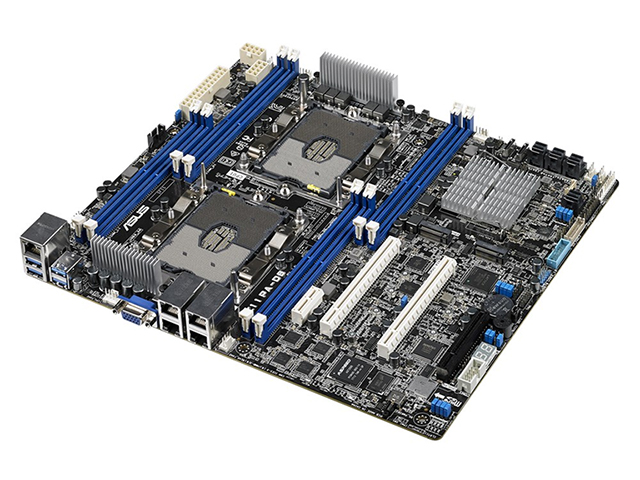 This is the latest iteration of the Z10PA-D8 board. It supports the latest Intel Xeon Scalable CPU. It has 8x DIMM slots, so again supports up to 1TB of RAM. It has fewer PCIe slots, however it does have 2x M.2 PCIe NVMe slots, which can be setup in RAID for mirrored OS install. It also has Quad Gigabit LAN onboard, VGA onboard and incredibly supports 16x SATA connections using 4x SFF-8643 SATA/SAS ports – All onboard. It's an incredible board.
More Information: https://www.servercase.co.uk/shop/quick/90SB06H0-M0UAY0/
We supply everything you need to build a server – Motherboards, CPU, RAM, Drives and software. If you need help choosing any components, or would like to talk to us about us building a server for you please get in touch and one of our solution specialists would be happy to help.