Tech Help - Can you put a GTX or RTX card in a 2U chassis?
Yes, this is certainly possible.
There are limitations – Only a single card can be installed and there are only a specific range of motherboards and chassis that would support this.
The main problem with installing a GTX or RTX card in a 2U chassis is the height of the card and the fact the PCIe power input is on the top.
We have one In-Win chassis model which is proven to work with these cards, however it is important the right graphics card and motherboard is chosen.
The Right Motherboard
When installing any full height card into a 2U chassis you must use a 90* riser card. This converts one or more of the vertical slots on the motherboard to the horizontal fitting of the graphics card (or another add-on card). The alignment of this card is fixed and must be aligned with the correct slot on the motherboard. This means you must choose a motherboard which has the right PCIe slot in the right location – The primary slot is known as Slot 2.
I've created an illustration below of a sample board.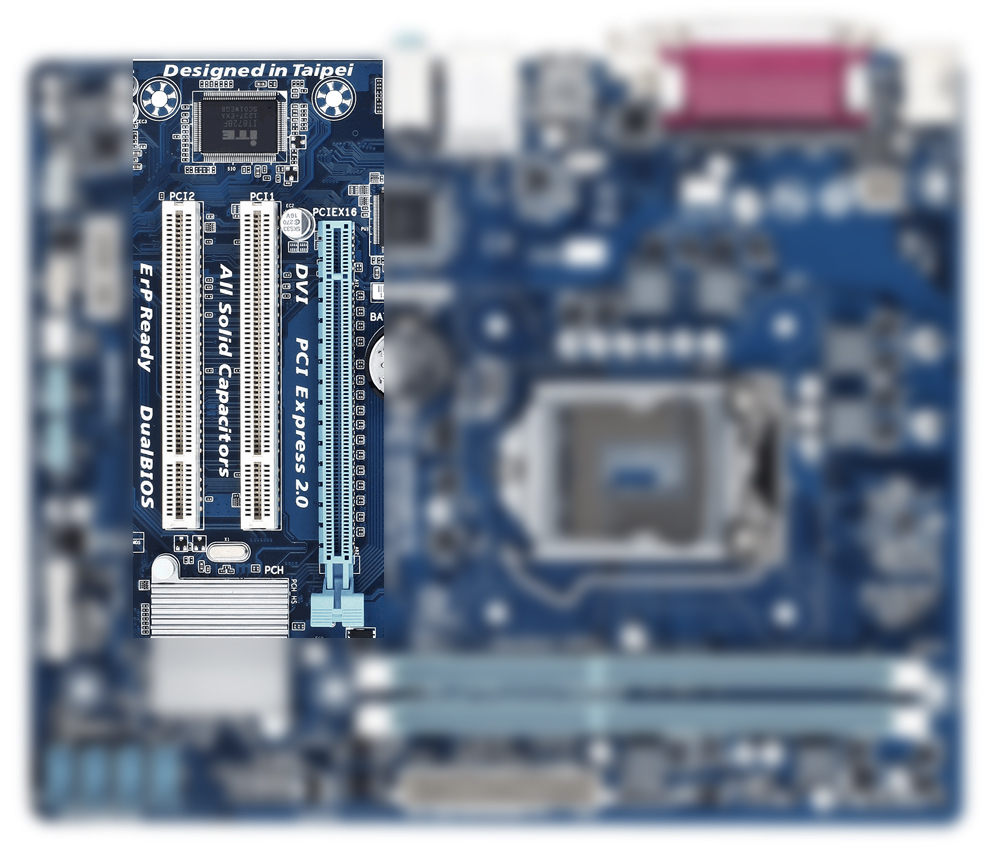 In this instance Slot 1 is the PCIe 16x graphics card slot. Slot 2 and Slot 3 are 32bit PCIe. This motherboard would not be suitable for use with a riser card as Slot 2 position is a 32bit PCI slot.
Don't use a ribbon riser
We wouldn't recommend using a ribbon riser – This is a quick fix to fitting a graphics card to a motherboard that has the slot in the wrong position, which is often the case with lower-end desktop boards. There re several issues with a ribbon riser versus a fixed riser;
Support of the card – A graphics card is long and heavy. A ribbon riser has no support at all, so the only way the card is being held in place is with one or two screws on the backplate of the card – This will certainly put a huge amount of pressure on the backplate and often shears of the screws during shipping or damages both the card or case. In some instances, the card will come loose and move around inside the system during shipping, damaging several components – most modern GTX/RTX cards weigh 500g or more. The inertia of the card during damage in shipping can cause devastation.

Current draw – Even though a GTX or RTX card uses PCIe power, it will still draw current via the PCIe bus connection. We've come across many instances where the card doesn't behave properly or has unusual problems – all caused due to the current loss over the length of the ribbon riser.
In-Win R200-02-BRK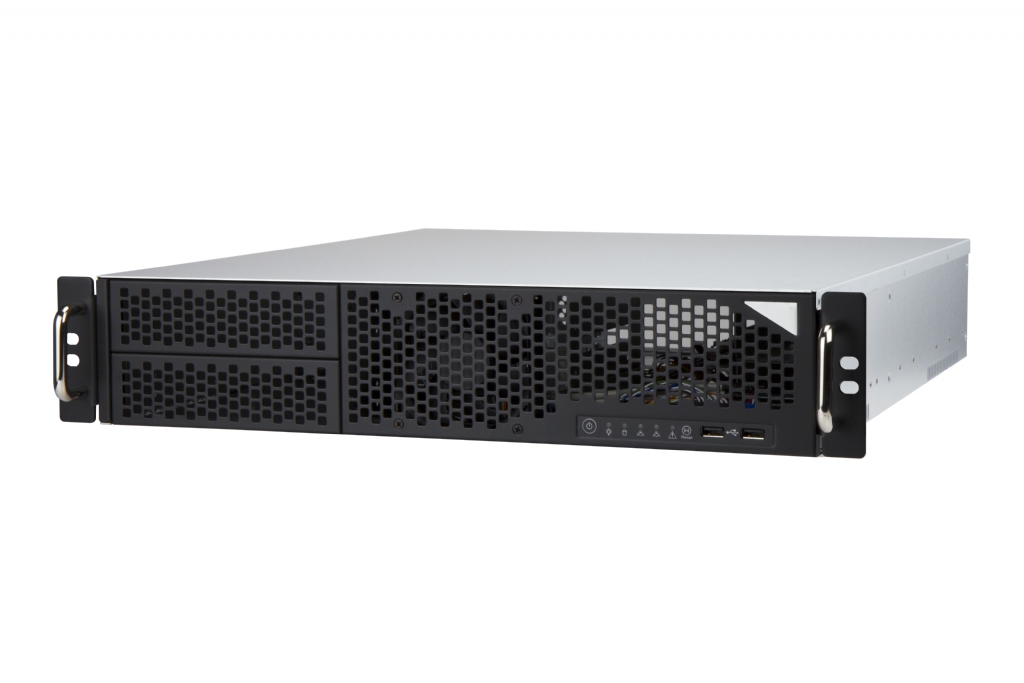 This is the chassis we would suggest for use with a GTX or RTX card and a riser. It is a standard 2U chassis, it accepts a front mounted ATX PSU (must be 80mm fan though) or a rear mounted redundant PSU. It will also take a standard ATX motherboard. It has good internal cooling with both a middle front and rear side mounted 80mm high-CFM PWM fans. More importantly though it has a 3 slot backplane (not illustrated in the photos).
To use a GTX/RTX card with this case you would need a suitable riser card as well as a special 8 or 6pin PCIe power cable adapter. This allows it to fit as the standard PSU PCIe connector is too large.
More Information: https://www.servercase.co.uk/shop/quick/IW-R200-02-BRK/

We've love to work with you on your next 2U rackmount GTX/RTX project and have a lot of experience with these systems. Please get in touch with us and one of our solution specialists would be happy to help.