Rail Kit User Guide - SC-03A 500mm
Published by Rail Kit User Guide - SC-03A 500mm on 21st Feb 2018




Figures 1 & 2 show the complete set that is included with theSC-03A type rail kits.









Figure 3 shows the inset rail fully extended. In this case, the lowerrail is the side that will be attached to the right hand side of theserver case, looking at the case from the front.









Figure 4 shows the rail now rotated 180°, exposingthe release slider.










Sliding the release switch in the direction shown inFigure 4.1 will release the latch that holds the railin the housing. Now gently pull the rail free fromthe housing as shown in figure 4.2.



Figure 5 shows an SC-23400-2 server case. The method for installing the rail onto the case is thesame for most models of Logic Case cases and rails.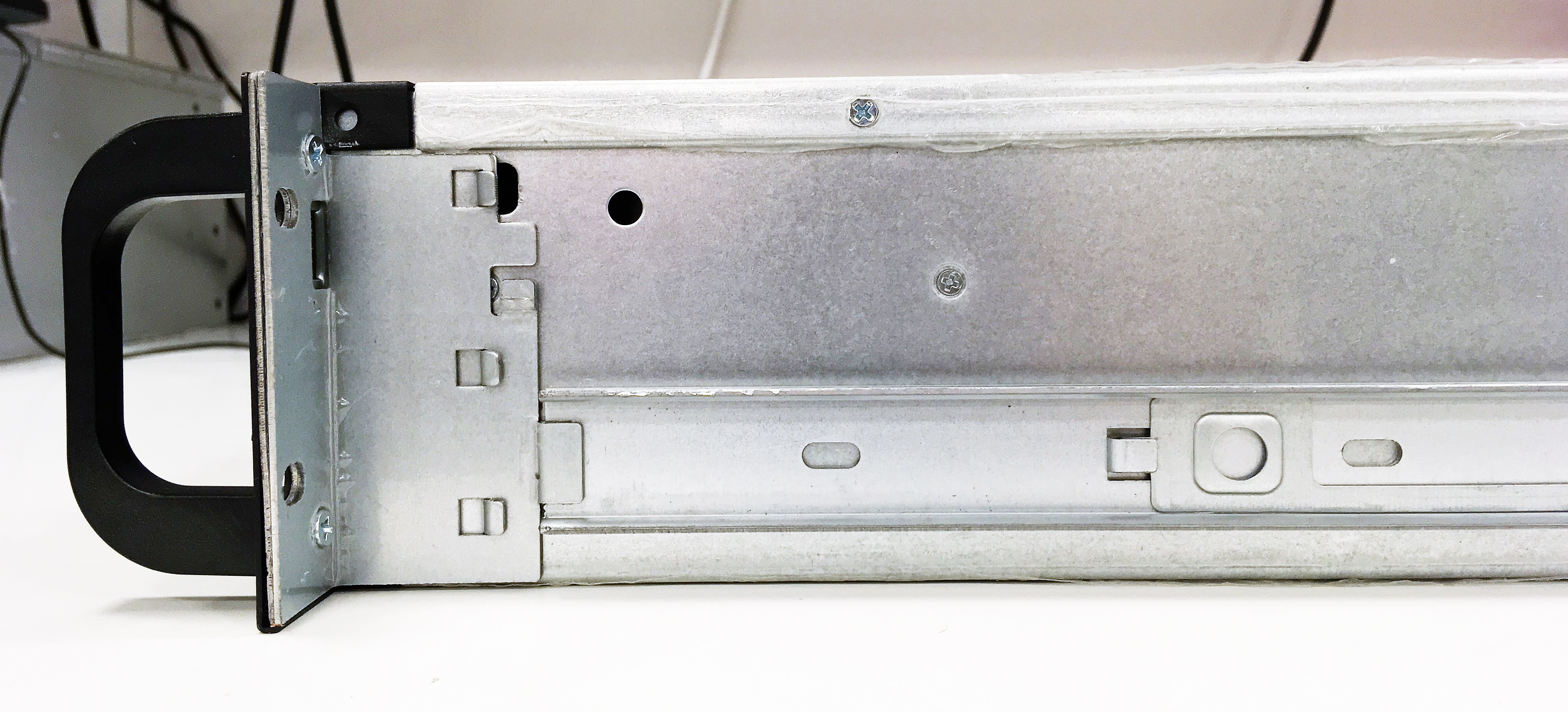 The red circle highlights the small tab the rail should be slid underneath as shown in figure 5.1.


With the rail set beneath the tab the screw holes on the case will line up with the screw holes on the rail. The rail can now beaffixed to the case as shown in Figure 6.For illustration purposes the rail housing is now shown being re-attached to the rail (figure 7, below), however in an actualinstallation, the housing should now be installed in to the rack that will hold the server.
When re-inserting the rail into the housing, the rail will lock.

To unlock and fully close the rail, slide the release switch again, andpush the rail closed as shown in figure 7.1.


When installing the rail housing into the rail cabinet, the housing itself can lengthened by unscrewing the two highlighted screwsin Figure 7.1 and adjusting the length to suit the installation, such as that shown in figure 7.2 below, while still allowing the rail tobe fully extended as shown in figure 7.3.
View More Tutorials