Acer Predict that touchscreen laptops will be common place come 2014
Acer president Jim Wong said touch screen laptops will eventually dominate the pc market, although he warned that windows 8 may take a while to win over computer users.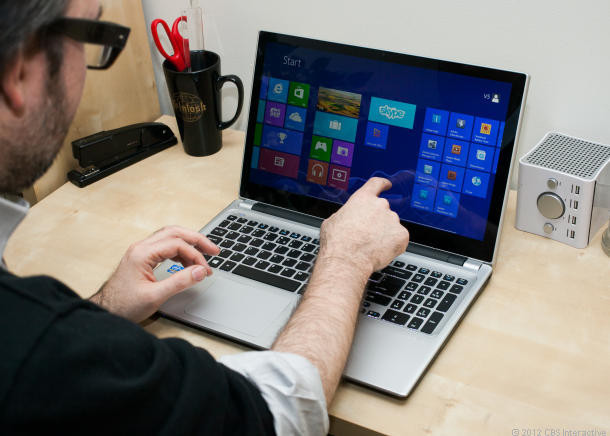 Touch-screen laptops – now just trickling into the market will eventually become the dominant laptop design, says Wong during an interview with Taipei-based Digitimes. For instance he noted internal Acer research showing that after using a product with a touch screen for more than 20 minutes, users naturally gravitate to touch.
''This indicates that touchscreen control is an irreversible trend'' he said.

Wong also had some wry comments for apple. He noted that while apple is good at coming up with new technologies like the retina display, surprisingly apple did not adopt touch screens for its MacBook models.