Chenbro Main UK Reseller and System Integrator
We're really to announce that we are now a main UK Reseller and System Integrator for Chenbro, with large stocks held on site at our Tamworth, Staffordshire facility.

We've been a supplier of Chenbro products since 2006 and our sales team know the product range very well, having supplied bare chassis, accessories and complete server solutions for many years.

The Chenbro range of chassis is expansive, with entry-level models from tower server/workstation cases, through to high-end storage server rackmount chassis with built-in expanders.

We stock all popular Chenbro chassis, including their accessories and also stock a quantity of spare parts.
I have put together a list of some of the chassis which are incredibly popular below;
Chenbro SR20968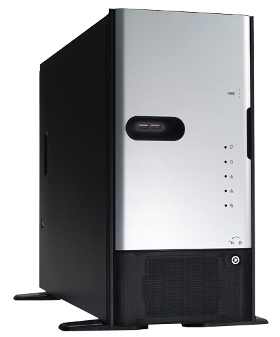 This is a superb tower server chassis. It accepts up to an EEB motherboard (12"x13"), but is housed in a compact chassis, so is ideal for use in an office under a desk. It has a single 120mm exhaust fan, which is 4-pin PWM, so is super quiet. It also accepts a Standard ATX PSU (any size). The front facia of this model is a modern silver and black colour, so will compliment most installation environments.

This chassis as standard can take 4x internal 3.5" drives, but we also supply SATA hot-swap modules, to allow for 4x hot-swap. Plus some additional drives could be installed in the 5.25" bays using a hot-swap adapter.



Chenbro SR20966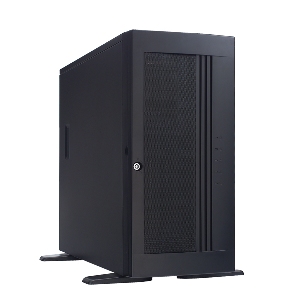 This is the same case as the SR20968 above, but has an all-black door. It is quite an attractive case and a perfect fit for a small office environment.



Chenbro RM24200





This case looks superb. It is a 2U rackmount chassis. It has a very attractive silver and black front panel, which looks superb in AV installations and in datacentres/server cabinets. Multiple units in a rack look stunning.

The chassis itself is of excellent build quality and has loads of great features. It supports 2x 2.5" HDD/SSD's, 2x 3.5" HDD's, 1x External 3.5" bay (which could be used for a hard drive or an external device) and 1x 5.25" bay, suitable for an optical drive or use with a 4-to-1 hot-swap module.

Internally it has support for a standard ATX motherboard (12" x 10.5"), 7x low profile slots and accepts a standard ATX PSU. It is important to note the PSU must have 80mm fans and we sell a PCI Case/CRS power supply which is proven to fit and be an excellent bundle.

We also sell a 3x full height adapter plate, which replaces the 7x low profile slots, so you could use full height cards. Note however due to the depth of the case that long PCI cards will not fit.


Chenbro RM42300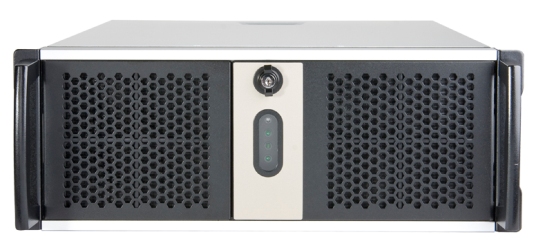 This case is a superb 4U model. IT is short depth (445mm deep) and has plenty of internal room. It takes a standard size ATX board, a standard ATX PSU (any size), or a Mini Redundant PSU.

This model comes in two versions, one with a single and one with a double door. The internal features are identical, just that the double door has 2 doors which swing open sideways, whereas the single door opens downwards like a traditional case.

This is a popular chassis due to its very quiet operation, excellent build quality and versatility for installing standard or high-end components.


Chenbro RM23608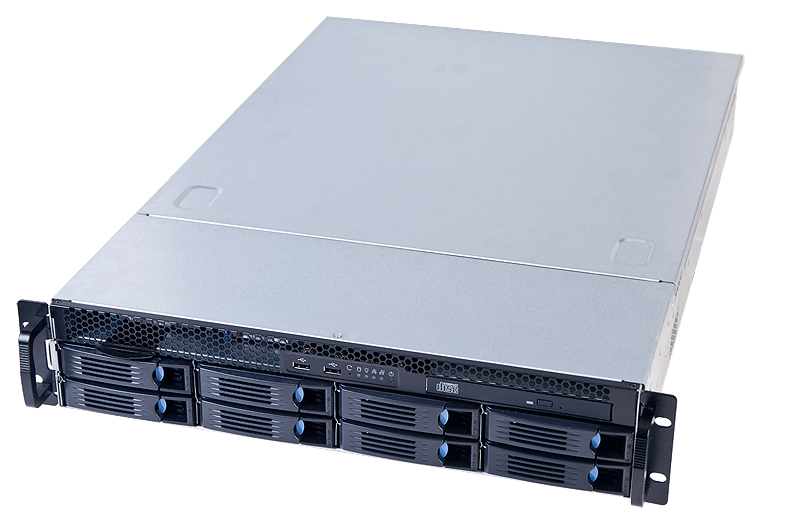 This is our most popular 8-bay storage server chassis. Priced at sub £200, this is a superb chassis for the money. It has 8x SATA/SAS 6Gbps hot-swap bays, presented to the controller using 2x MiniSAS 8087 connections. Internally you can install an Extended ATX (12" X 13") motherboard, single 2U or Dual Redundant 2U PSU. It also has 7x low profile PCI slots, accepts up to 2x fixed internal 2.5" HDD/SSD drives with quick/tool-less brackets, as well as a slimline optical drive. The internal fans are all 4-pin PWM, so are super quiet and only get loud when needed to depending on the motherboard configuration It's a superb case and very popular for server builds.



Accessories and Other Models

To view our full range of Chenbro accessories and other models available please visit; http://www.servercase.co.uk/our-brands/chenbro/

The full range of Chenbro products include Tower and Rackmount. There is also a large accessories catalogue which include Hot-Swap Modules and Spare Parts.
If you would like to discuss your Chenbro chassis requirements please call our dedicated technical sales team on 0800 652 1649 or contact us.