Dell's Scrappy 'Copper' ARM-based server initiatives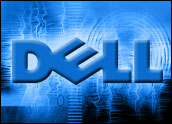 Dell's recent launch of its "Copper" initiatives and ecosystem, which aim to develop commercial ARM-based servers, proves one point: IT industry watchers love a fight, especially when it pits a youthful, upstart technology against an established heavyweight vendor.

There are numerous others to choose from, but the Microsoft vs. Linux slugfest of the late 1990s is a case in point. Plus, that match-up is an interesting example of how often initial expectations of such events are essentially incorrect and change substantially over time.

When Linux first arose, open source aficionados suggested, often in vehement terms, that the hard-working OS with the cute little penguin mascot would eventually grow mighty enough to gobble up Windows' PC market position like so many kippered herrings. Despite their grandiose strategizing, that never happened and most likely never will.

However, with the help of some very interested big buddies, including Dell, IBM and HP, Linux prospered in the data center, providing businesses viable, affordable alternatives to -- and bulwarks against -- Microsoft's Windows Server. In addition, the open source development model sparked new models of collaboration -- some of which inspired what we now call "social networking." Plus, today's fully mature Linux ecosystem is driving numerous new innovations, including cloud computing and Big Data analysis.