GPU Compute Solutions from Chenbro and Server Case UK
Server Case UK has years of experience working GPU compute systems from multiple vendors, including HP and Supermicro. We are also an NVIDIA partner, and can successfully integrate their GPU range of products including the Tesla and GRID ranges.

We have identified that solutions from HP and Supermicro can become very expensive and sometimes a little limited, so we have recently put together a couple of solutions that make it quick and easy to work with multiple GPU solutions in a single server solution.
Our most popular solution is using an Asus WS motherboard, which is an extended form factor board, designed for use with an 8-slot PCI chassis. We have just the solution, using a cost effective Chenbro chassis and an 8-slot GPU rear window.

This motherboard allows for 4x Dual With GPU's to be installed, and these can be a GPU for compute, such as the Tesla or GRID cards, or a high performance graphics card, such as the GTX Range. Our customers frequently take this solution with 4x GTX 980 cards for high end multi monitor outputs. These customers use these for simulators, video walls, rendering and more.


We've put together a quick shopping list of the parts we would recommend;
Chenbro RM41300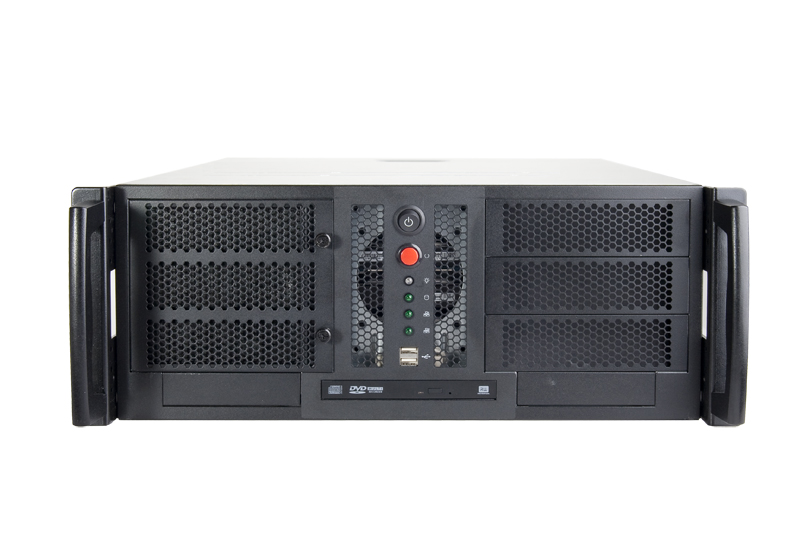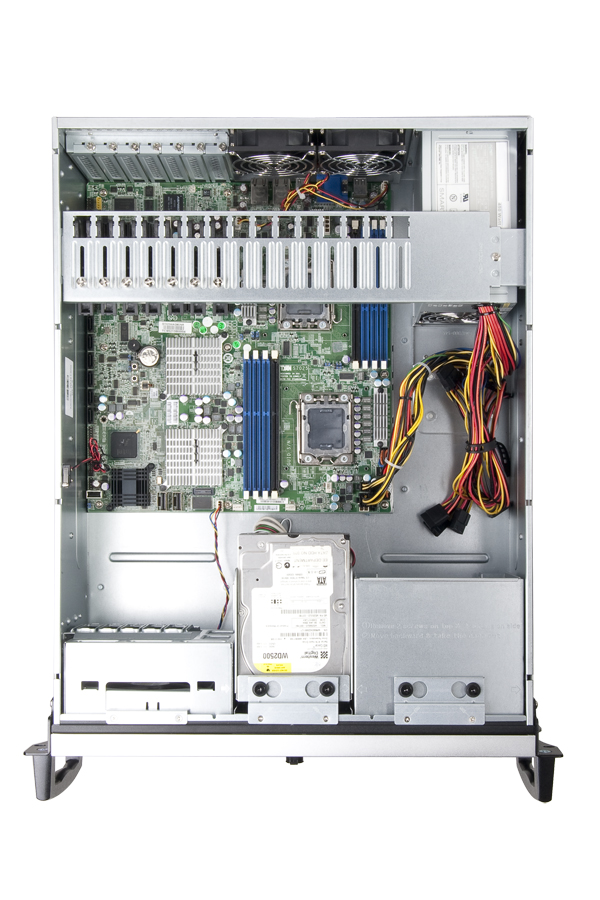 This is one of our most popular 4U chassis – It accepts all ranges of motherboards, from Mini ITX all the way through to Extended ATX. It will also accept a low cost standard ATX PSU (any size) or a Mini Redundant PSU. The chassis is very well assembled, presentable and has loads of expansion potential.

To help cool the GPU's there is a high performance front mounted 120mm fan – PWM 4-pin controlled, which is incredibly quiet at both low and high speeds. It will effectively cool active-cooled GPU's and graphics cards.

To enable full 4x GPU use you will need to purchase the 8-slot rear window, which replaces the entire rear of the chassis – It is a very simple swap out and we can swap this for you too, without cost.


Asus X99-E WS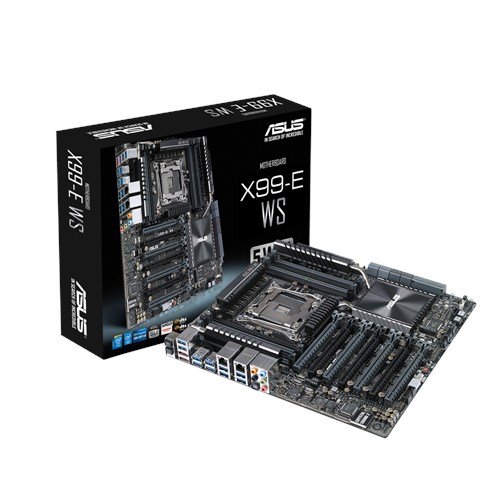 For the motherboard we would recommend the Asus X99-E WS. It is one of the highest-end motherboards available on the market, and the Asus WS range of boards are highly respected in both the enthusiast, gaming and professional markets.

The board itself has 7x PCIe 16x slots, suitable for GPU's and graphics cards. The board has Dual Gigabit LAN, Support for up to 128GB RAM (8x DDR4 Slots), Socket 2011-3 for Intel Core i7 CPU, 8x SATA-3 6Gbps, M.2 10Gbps SATA Socket, eSATA 6Gbps and 2x SATA Express.

Included with this board are the following accessories;
User Manual
COM Port Cable
12x SATA 6Gbps Cables
3-Way SLI Bridge
4-Way SLI Bridge
Q-Connectors
2-Port USB 2.0 Modules

To read the full technical specifications please visit the Asus website here.


PSU, GPU/Graphics, RAM and CPU

The PSU for this system depends on the add-on cards and CPU/RAM used, but we would recommend a range of Corsair PSU's, typically 850W or higher.



We can work with you to put together a full spec and the right system for your requirements – Please contact us and our team would be happy to work with you.