Introducing Server Shop UK from Server Case UK
We're super excited!

One of the major parts of our business is custom server assembly, which is all done on-site at our purpose built facility. We currently have the capacity to assemble 30 servers and are currently implementing an upgrade plan to extend our build facilities to accommodate our increased growth.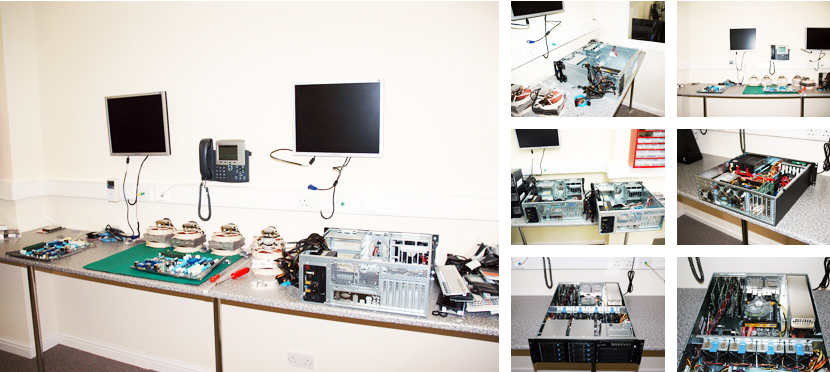 Our server building covers a wide range of systems, from standard PC systems through to high end multi-server blade systems fully configured and supplied to our customers as a turn-key solution.

Our customers range from small local businesses through to global system integrators. We have an excellent working relationship with all of them, and even have on-site specialist equipment from some customers for specific tests.

We've been working hard recently on a new website, apptly named, Server Shop UK. This website websites allows the easy configuration of a server, through to choosing a suitable barebones system to full customisation and ordering online.

A huge amount of effort has been put into the framework for our configurator platform to make it intelligent and easy to use. It will know what motherboard is in a system for example, and know what CPU's are compatible. When a customer selects a CPU it will also recommend the correct RAM, quantity of RAM to effectively use the CPU etc. There is also a counter to ensure minimum and maximum RAM and other components are reached. This way a customer can't go wrong configuring their ideal server, quickly and easily online.

What's more is our pricing is extremely competitive.

Our Server Finder enables you to easily choose the foundation for your new server which you can then fine tune to your exact requirements using our industry leading Server Configurator. Our Server configurator enables you to configure 1U to 5U rack servers, Tower servers, Cloud & Virtualisation servers and NAS servers. Blade servers are also available, but due to their extreme diversity and complexity; please call us for a quotation.

Our range of Next Day Servers are pre-configured, tested and certified, they are ready for despatch on the day of order for next day delivery. Server Shop configurable servers offer the optimum balance of performance, stability, innovation, reliability and cost all in a high quality bespoke package.

All our servers are available through a wide range of payment plans including credit and debit cards, PayPal, BACS and a competitive leasing plan.

Why not try our new configurator! Just visit www.servershopuk.com or click here to read more.
If you would like to discuss your server requirements please call our dedicated technical sales team on 0800 652 1649 or contact us.