ITS ALIVE!!! Virtual Domain controllers in Server 2012 just work!
Virtual domain controllers (VDCs) in Server 2012 – and now 2012 R2 – are awesome.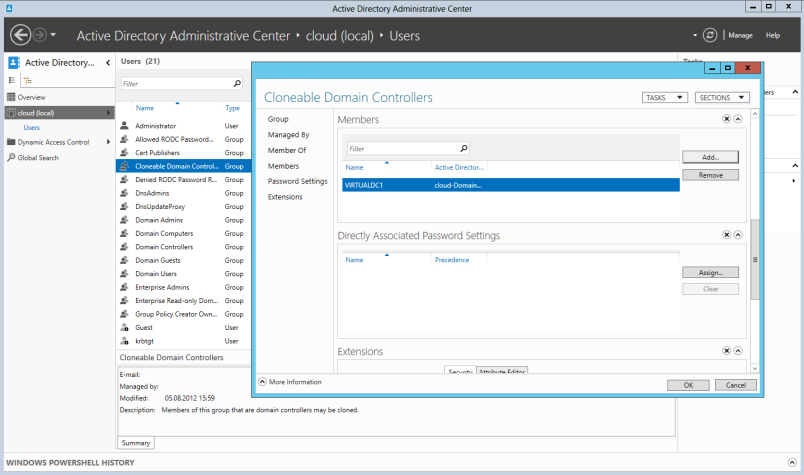 I have used domain controllers inside virtual machines since Virtual Server 2005 and have seen them fail in every way imaginable. VDCs address all of my issues and, considering the features they bring to the table, it is flat out nuts not to use this technology.

There are three primary scenarios where traditional domain controllers fail in a virtualised environment: restoring an individual domain controller from a backup into an existing environment; "oh damn"-class disaster recovery (where everything is coming from backups); and cloning.

To my delight and amazement VDCs cope with all three scenarios.

With the disaster recovery stuff Microsoft has created a new feature where version one is not crippled, half-assed or missing the features that made us want it in the first place.

If anyone of influence at Microsoft reads this, the people in charge of this project should be running the whole company. At the very least, buy them a tropical island. Maybe next to the one you should have bought the storage team by now.
I am a lot more sceptical about the cloning features. They strike me as being good for a narrow-use case, while still missing the mark. Microsoft should not have used the word here, as what most sysadmins think of as cloning and what Microsoft calls cloning tangentially intersect.

Microsoft has some comprehensive documentation on the how and why of VDCs. This naturally includes some PowerShell examples for those who choose to script the process. It is worth bookmarking as you will need to reference it at some point.