New Range of Supermicro Chassis
It's a new year, and a new range of Supermicro products.
Today I am going to go through a couple of new Supermicro chassis which have been released this January. They're superb new cases, with new features, new PSU options and we think they're great.

We've picked a few new chassis below;
SuperChassis 514 - 441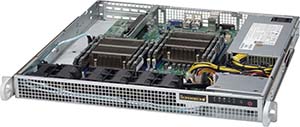 This is a 1U chassis. This new 514 range is designed for datacentres and virtualisation, so are a relatively simple chassis, but with the usual high quality Supermicro build and finish. We think the new silver look front panel looks great and a nice change from the all-black (or black/silver) finish on other Supermicro models.

This particular model can be used with any Micro ATX or Standard ATX motherboard. It's special feature is that used with the right motherboard it can accept up to 2x full height PCI slots. This particular model has space for 2x 2.5" HDD/SSD's, so ideal for installing a single SSD or a mirrored HDD pair to boot a hypervisor such as vmware or Hyper-V. This model has a 440W Single Platinum rated PSU. It's 1U in rack height and only 429mm deep.
SuperChassis 514 – R400C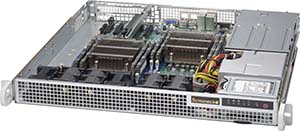 This is the same as the model above, the difference being it has dual 400W PSU's, so is ideal for a high availability installation, such as virtualisation.


SuperChassis GS50-000R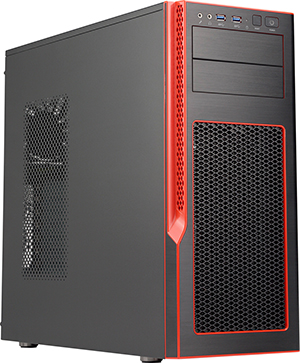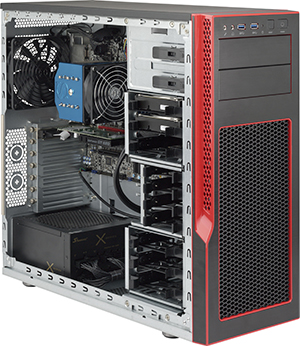 This is the new offering from Supermicro aimed at gaming and workstation tower chassis. It's a superb, entry-level and low cost tower chassis. It has loads of internal expansion, so ideal for high-end systems. I have detailed just some of their features;

1. 6x Internal 3.5" HDD Tool-less bays
2. 4x Internal 2.5" SSD/HDD Tool-less bays
3. 2x External 5.25" bays – Tool-lees
4. Front 120mm PWM Fans behind easy clean dust filter (pops out to easily clean)
5. Upper-space for a water cooling radiator
6. Holes for external water-cooling kit
7. Attractive red and black look and feel. Front panel is black anodised brushed aluminium so looks superb.


This model isn't on our catalogue at the moment, but if you would like more information on this model and to be advised when it is available please get in touch. To view a full technical specification of this model please visit the Supermicro site here; http://www.supermicro.nl/products/chassis/tower/S5/SCGS50-000R.cfm
If you would like to your Supermicro SuperChassis or Server requirements please call our dedicated technical sales team on 0800 652 1649 or contact us.