Oracle boosts SuperCluster with Sparc T5 Engines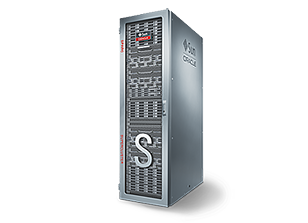 Software giant and hardware playa Oracle has launched its high-end SuperCluster T5-8 "engineered system" based on its sixteen-core Sparc T5 processor.

It seems that turning in a less-than-stellar quarter ending its fiscal 2013 year inspired Oracle to make as many announcements as possible in the hope of some positive press. Earlier this week was all about Big Red's cloudy partnerships with Microsoft, Salesforce.com, and NetSuite, and now it's the SuperCluster T5-8.