Oracle Unveils 'World's Fastest Chip' in Bid to Save Sun Biz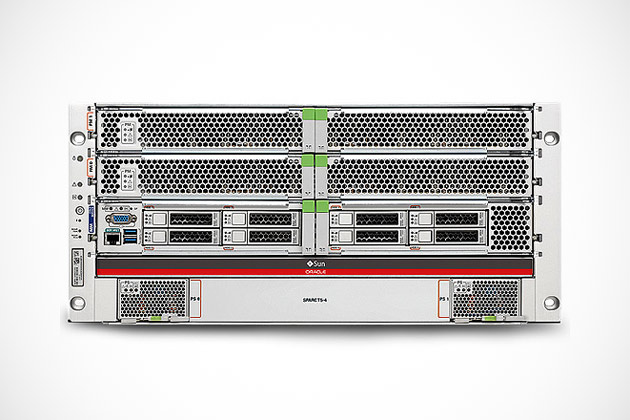 A bit more than a decade ago, the release of a new Sparc chip from Sun Microsystems would inspire heavy breathing from the computing elite. Because dot-coms, Wall Street firms, and telecommunications companies relied so heavily on Sun's servers, a new Sparc chip meant to some degree that the entire Internet would run faster.

A lot has happened in 10 years. Nonetheless, Larry Ellison, chief executive officer of Oracle (ORCL) and acquirer of Sun in 2010, found himself on Tuesday heralding the glories of a new Sun microprocessor. The chip, Ellison said during a speech at Oracle's Silicon Valley headquarters, is the fastest in the world. It will fuel Oracle's new server lines, and as a result Oracle's databases and applications will run more quickly than ever before. (Oracle rolled out a fog machine and light show for a bit of razzle-dazzle.)
"When Oracle bought Sun, a lot of people thought the Sparc microprocessor was a real laggard," Ellison said. "A lot of people believed we would never catch up. Well, we caught up and then passed the competition."

Exactly who the competition is, is an interesting question. In its glory days, Sun was one of a handful of companies—IBM (IBM), Hewlett-Packard (HPQ), Compaq, SGI—that made their own processors for high-end servers. Over time the cost of building custom chips rose and Intel's (INTC) chips became an industry standard. Today, IBM and Oracle/Sun are the only members of this group still making their own chips, which in turn run their own operating systems—AIX and Solaris, respectively.