Samsung denies claims it will be closing down production for desktop pcs
Samsung desktop PCs may soon be a thing of the past.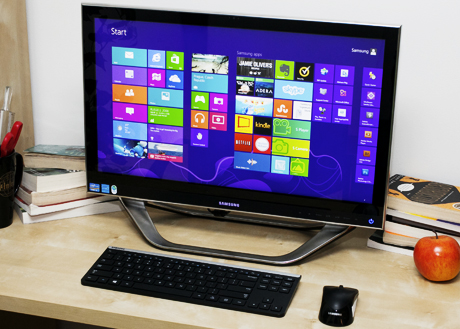 The Korean electronics giant plans to close its desktop business in order to focus on tablets and all-in-one laptops, according to a report from the Korea Times that cited unnamed officials at the company.

"Tablets, all-in-one and hybrid PCs are Samsung's current focus. Samsung is speeding up its restructuring of its PC business via product realignment toward profitable variants," one Samsung official told the Korea Times.
However, Samsung denied the report as "groundless" in a statement to The Next Web.

Samsung is quoted to have said 'The rumour that Samsung is withdrawing from the PC desktop business is groundless. Samsung will continue to offer diverse PC products according to consumer and market needs'.

Samsung is a relative newcomer to the PC industry when compared to companies such as Dell and Hewlett-Packard. While its overall PC market share is low, that business has been experiencing double-digit sales growth on a percentage basis. In the first quarter of 2013, one of the worst ever for PCs, Samsung stood out as one bright spot, in part because of its push in Google Chrome books.

However, desktops haven't been a big focus for Samsung, particularly not in the U.S. Many other PC makers also have lessened their dependence on desktop tower PCs in favour of portable laptops and all-in-one desktops.