Server Case Mobile Website Live
We're really pleased to announce we have launched a brand new mobile website for Server Case UK.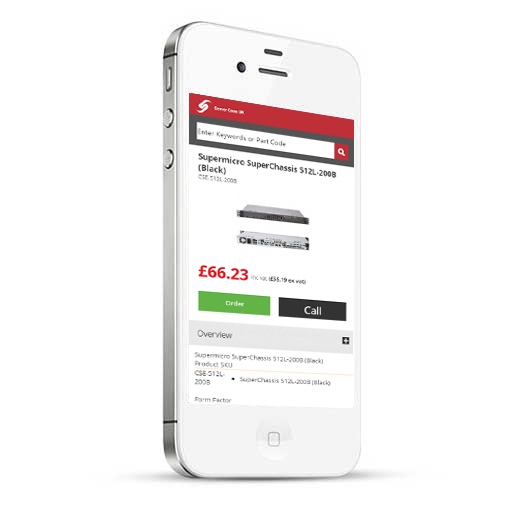 Our website will automatically detect if you are using a mobile or tablet (or another small screen device) and show our cut down mobile site.
Our mobile site is designed for touch interaction, so has large chunky buttons, making it super simple to navigate and find what you want. The mobile site has a cut-down amount of products too, so you won't be swamped with the number of products otherwise found on our main website. Existing functionality such as our interactive search are still available. The mobile site also has full eCommerce, so you can easily add one or more products to your basket and purchase securely online - choosing from either PayPal or Credit/Debit card. If you are a business customer with a previously setup credit facility you can also use the credit option during the checkout - making it incredibly versatile for both consumers and business customers on the go.
We welcome feedback on our mobile site - It's in it's first incarnation after all - Please just drop us an email to [email protected]
To visit our mobile site please go to https://mobile.servercase.co.uk from your mobile device.