Success at Burton Mail Business Awards 2017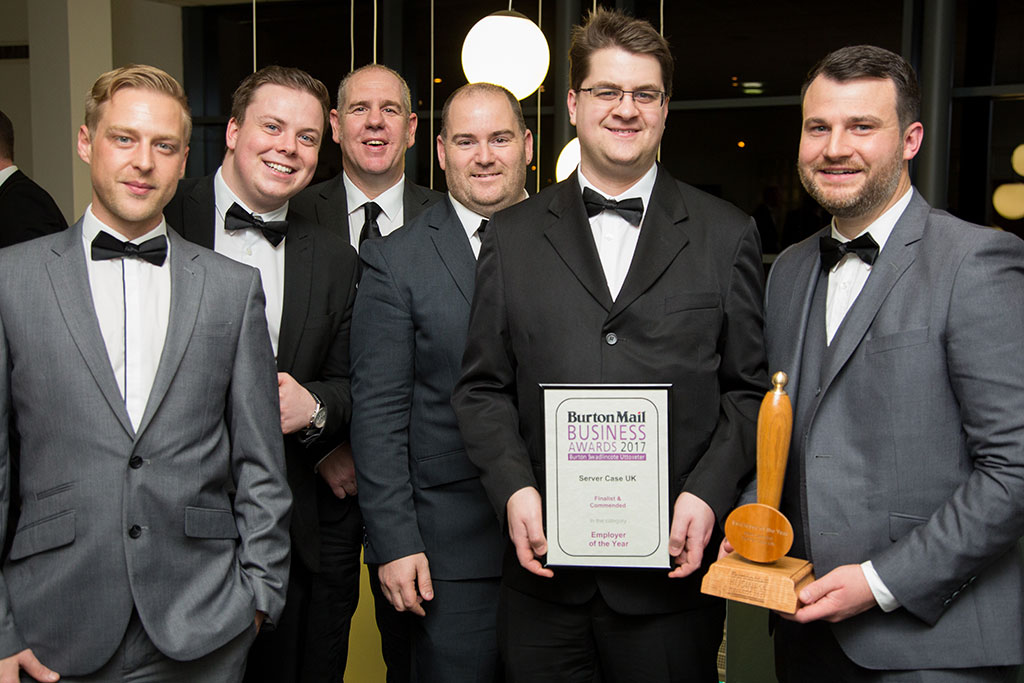 I have the great pleasure of announcing that our sales manager, Mark Lambert, has won the Burton Mail Business Awards 2017 Employee of the Year prize.
He was up against 2 other finalists and based on the speech from the category sponsors it was clear he was the winner. We're all really proud of Mark for achieving this.
Server Case UK was also a finalist fo the Employer of the Year award, up against 2 other companies but unfortunately didn't scoop this award this year - But we have a nice certificate on display in our reception showing we were both a finalist and commended in our category. Whilst we didn't win ourselves, we feel we've won overall with Mark winning his category.
All of us that attended the awards ceremony had a great time - There were hundreds of attendees and only a handful of finalists throughout other categories.
We won't be defeated though and will hope to become finalists against next year and hopefully get another prize!
Congratulations to our team!