Superfast Wi-Fi was given the go ahead, Wireless AC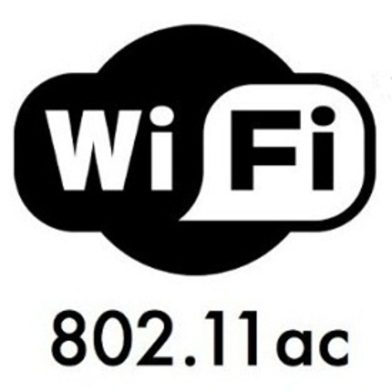 The latest in Wi-Fi technology called ''802.11ac'' which offers speeds of up to 1.3 gigabits per second has been released. That's fast enough to transfer an entire HD movie to a tablet pc in under 4 minutes, share photo albums with friends in a matter of seconds or stream three HD videos at the same time. It's more than double the previous top speed of previous standard wireless known as 802.11n.

These speeds of course are all theoretical. Very few peoples home broadband boasts gigabit speeds, in fact average broadband speeds are less than 2% of that, but with this new technology several businesses will benefit from this superfast wireless technology and it does open the way for faster broadband to be piped into your homes in the future. Techradar have tested this theoretical maximum and have found that most devices top out at around 800mbps, which admittedly is still frighteningly fast, however a definite bump in the difference between box speed and speed received.

So I know what you're thinking. How does it work? Well that's very complicated but basically they use a technology known as 'beam forming' essentially your Wi-Fi router as well as its usual omnidirectional self it can beam directly into your device by essentially mapping out the rough location of your device and strengthen the corresponding antenna accordingly. This in turn helps reduce interference giving you a better Wi-Fi range.

This new technology also uses the 5GHz band as well as the usual 2.4GHz band.