Visit GIGABYTE at the ISC 2015 Exhibition in Frankfurt
For the second time, GIGABYTE will be present at the International Supercomputing Conference 2015 to showcase its latest high performance computing servers. If you are attending the show, don't hesitate to stop by booth #650 and say hello!

Among the Gigabyte showcase, they will notably present:

Extreme Core Density Designed for Scale-Out Computing
The H270-T70 is a 2U 4-nodes rackmount system based on the Cavium ThunderX ARMv8 processor and the latest fruit of our efforts to bring accomplished ARM-based server products to the market thereby opening new doors for scale-out server workloads. With 384 cores in a 2U form factor, it packs serious computing power for the most core hungry applications.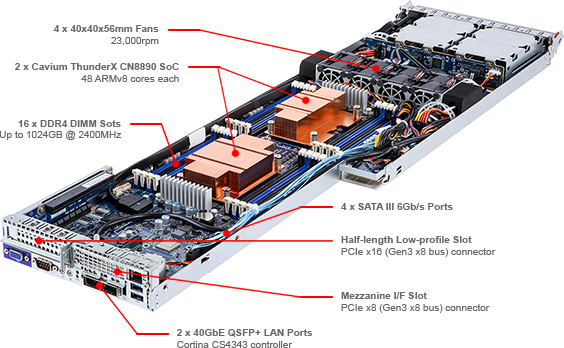 A New Storage Over Ethernet Solution
The D120-S3G system is designed as an add-on storage expansion of existing server infrastructures and can support up to 100TB of raw capacity within a 1U rackmount, which makes it one of the highest density and lowest cost per TB storage systems available. Based on an Annapurna Labs ARM SoC, it connects to a network over a dual 10GbE SFP+ interface and to its drives via SATA III 6Gb/s ports, in order to provide appropriate bandwidth and transfer rates for applications such as cold storage, data archiving, video surveillance, and TV broadcast.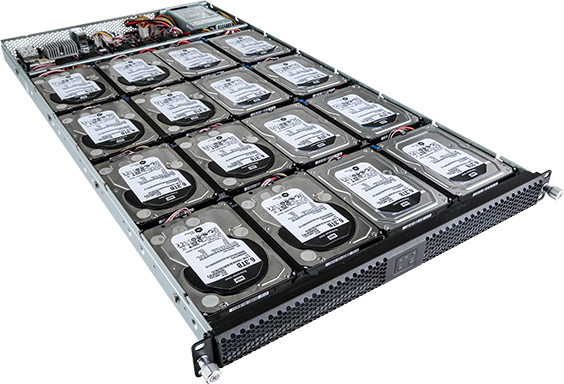 A Single HPC Node With 8 x Computing Cards
Our G250 Series is a lineup of 2U rackmounts with the unique ability to receive up to 8 double slot GPGPU or co-processing cards. With 4 lateral trays able to host 2 double slot cards each, the G250 can be fitted with the most powerful computing cards from Intel, NVIDIA or AMD, and opens the door to record computing performance for a single 2U system. Therefore, they are main contenders to accelerate applications in scientific simulation & modeling, engineering, visualization & rendering, data mining, and any other computing intensive programs.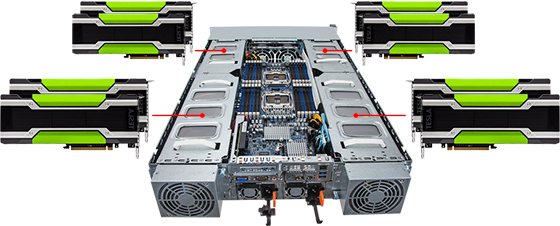 For more info about the show, please visit its official website.

We hope to see you there!