What Could RAID Do for you?
RAID (Redundant Array of Independent Disks) is a type of technology that is used to combine multiple Disk Drive components into a single logical unit. Data is then distributed across the drives in one of several ways. These are called RAID levels. Depending on the level of redundancy and performance required.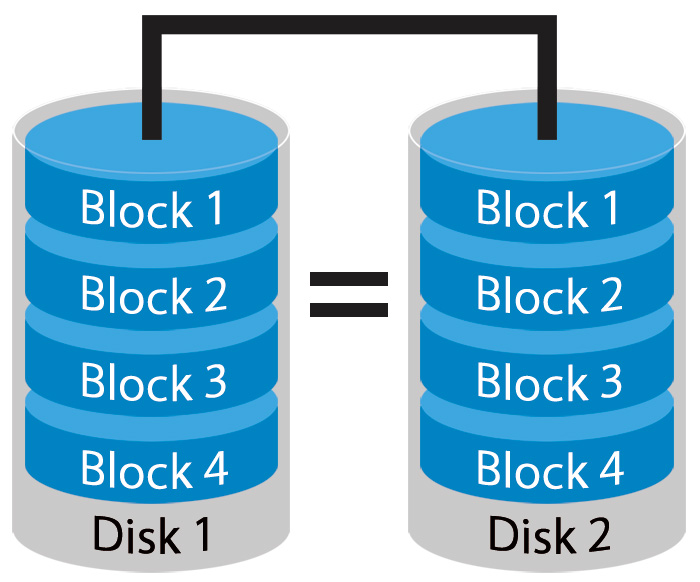 RAID is generally used as a broader term for data storage schemes that device and replicate data among multiple physical hard drives. One such use is to combine several drives to make one larger virtual hard drive for the computer.

For example, Say you're building a home PC system and you ideally need 1tb of storage but all you have the budget for is two 500 GB drives. With Raid this is not a problem. Your drives are combined and show as a single drive.

There are different schemes and architectures for RAID, these are named by the word RAID followed by a number For example RAID 0, RAID 1, RAID 10. Each scheme gives a different balance between the key goals: Reliability and availability as well as performance and capacity. RAID levels Greater than RAID 0 provide protection against drive failure, keeping a copy of all your data on another drive.

RAID typically works best when you use the same drives, for example if you had two 1tb hard drives, one a Hitachi and the other a Toshiba this would obviously cause issues for you eventually however matching pairs of drives will remove any issues you may have with this. Though most computers don't have RAID as standard you can buy add-on cards for this such as the LSI range, Please feel free to browse our full range of LSI RAID Cards. Obviously RAID is a much better way to backup than running manual backups as all this is done automatically (once you've configured the card to begin with).