Why should I get a guest Wi-Fi network? Three reasons it makes sense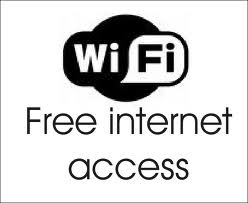 There's no beating the convenience of wireless networks, from your local corner coffee shop to your local supermarket. Wi-Fi is so popular and effective that some new small businesses' have scrapped wired networking all together in favour of the fast 802.11n and 802.11ac Standards making the travelling desk a new concept for business users.

But, should small business owners also consider creating a separate Wi-Fi guest network. A guest network allows users a different SSID from the wireless network that employee's access. It's designed specifically to provide visitors with internet access whilst maintaining the security of your own business network removing the possibility of viruses being spread from third party computers into your network.

Reason number one then is security. As well as being a great way of stopping viruses from spreading easily into your businesses system it also controls who has access to the companies many resources, be they shared drives, servers, NAS boxes or even printers.
This is of course of high importance due to their being several clever Trojans and malware which can use a visitors laptop or mobile device as a launch pad to probe or attack machines on your network and allow access to the above mentioned resources.

Moreover, setting up a guest Wi-Fi network fir visiting clients, customers and vendors lets you keep your primary networks security password secret. This is an important thing to consider given that many small businesses likely rely on a static passphrase for its internal users. An alternative however is to change the password after each group of visitors, which although a solution is not a practical strategy and can cause you more problems.

Reason number two, increased convenience. Whilst the security of a wireless transmission is primarily related to the type of encryption used the length and complexity of the password is another thing which can influence you. As you can imagine, attempting to key in a 25/30 character passphrase correctly can be an error prone and frustrating experience for everyone.

However, an eight to ten character code is far easier, though more susceptible to a brute force attack. Due to the segregation of a guest network this keeps your risks to a minimum. For better security, change the passphrase for the guest network regularly, print the latest code on slips of paper and then hand them out to your authorized guests as needed, alternatively control access to your guest network via computer names and user accounts for regular guests.

Last but not least; control of network usage. A guest Wi-Fi network also lets you limit the internet resourced available to your visitors. Instead of allocating guests the same priority of your bandwidth, you can restrict the guest network to a speed that offers your guests reasonable access without slowing down all other users on the network.

Though it should be noted that not all Wi-Fi access points support the capability to deploy more than one network, though this shouldn't be a problem in business grade Wi-Fi systems. Even virgin media's 'Super Hub' now supports guest Wi-Fi networking for a business on a budget. If your company doesn't yet have business grade Wi-Fi and you're not keen on changing your existing Wi-Fi infrastructure, you could always deploy a parallel network for guests.