Akasa
Akasa design and manufacture a comprehensive range of high quality technology products including coolers, heatsinks and fans. We work closely with Intel and AMD to ensure our products match the complex demands of CPU and form-factor technology. So when new, advanced technology arrives, Akasa have the products and expertise to make it work for you.
Need Help? Contact Server Case UK today on 0800 652 1649 for product support.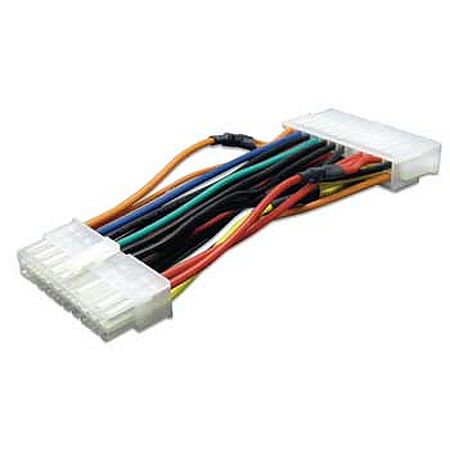 Akasa AK-CB24-20
Akasa 24-pin to 20-pin PSU Adapter 10cm
£1.02 Inc. VAT
£0.85 Ex. VAT
In
Stock (13)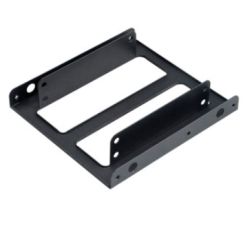 Akasa AK-HDA-03
Akasa Ak-hhd-03 SSD & HDD Mounting Adapter/Bracket
£2.59 Inc. VAT
£2.16 Ex. VAT
In
Stock (30)
Akasa AK-455
Akasa Ak-455 High Performance Thermal Compound 1.5 Grammes
£2.59 Inc. VAT
£2.16 Ex. VAT
In
Stock (18)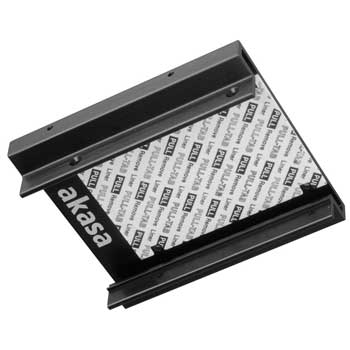 Akasa AK-MX010V2
Akasa Ak-mx010 Ssd Mounting Frame Aluminium With Heat Dissipation Pad
£5.83 Inc. VAT
£4.86 Ex. VAT
In
Stock (48)
Akasa AK-CC7108EP01
Akasa AK-CC7108EP01 CPU cooler for Intel LGA775/1150/1151/1155/1156 with PWM Fan
£7.74 Inc. VAT
£6.45 Ex. VAT
In
Stock (46)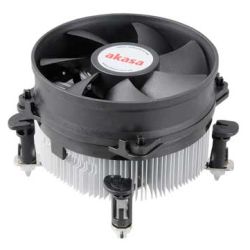 Akasa AK-CCE-7101CP
Akasa Ak-7101cp Lga775 1155 1156 Heatsink Fan(pwm) Approved Power Management
£9.79 Inc. VAT
£8.16 Ex. VAT
In
Stock (26)
Akasa AK-ICR-12V3
Akasa InterConnect S (V3) 3.5'' USB3.0 & USB2.0 Hub (AK-ICR-12V3)
£16.73 Inc. VAT
£13.94 Ex. VAT
In
Stock (1)
Akasa AK-ITX03BK08EU
Akasa Crypto Vesa Mini-ITX Case with 80W PSU - Black
£73.98 Inc. VAT
£61.65 Ex. VAT
In
Stock (1)
Speak to one of our service advisors about choosing the right product for you.