AMD
We design and build the technology that accelerates and enhances the applications that power millions of computing devices, embedded and gaming systems, digital devices and cloud servers used every day in work and play.

Our mission is simple: to deliver the most visually rich and meaningful digital experiences to every technology user we touch.
Headquarters: Sunnyvale, California
Established: 1969
Employees: more than 10,000 worldwide
Facilities: more than 50 locations worldwide
New York Stock Exchange Listing: AMD
Fortune 500 firm
2012 Revenue: $5.42 billion

Some fast facts about us:
More than 4,650 patents have been awarded to AMD
Nine of the 10 world's largest PC providers leverage AMD innovations
Billions of Internet pages are served through data center servers powered by AMD
AMD was the first company to announce both 64-bit ARM and X86-based server solutions
More than 200 million gaming consoles worldwide are powered by AMD technology1
AMD technology powers the world's fastest supercomputer
AMD is one of just two semiconductor companies listed on the Global Challenges Index for superior sustainability
Need Help? Contact Server Case UK today on 0800 652 1649 for product support.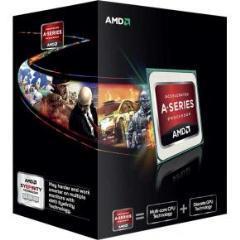 AMD AD4000OKHLBOX
AMD A-Series A4 4000
£22.87 Inc. VAT
£19.06 Ex. VAT
In
Stock (26)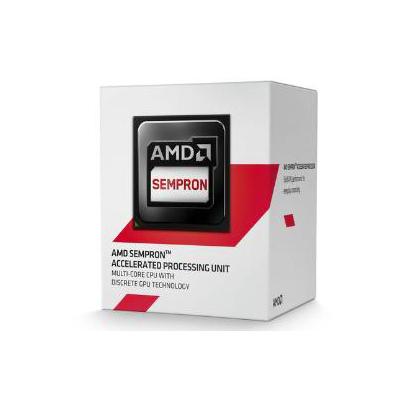 AMD SD2650JAHMBOX
AMD Sempron 2650 Dual-core (2 Core) 1.45 GHz Processor - Socket AM1
£23.88 Inc. VAT
£19.90 Ex. VAT
In
Stock (5)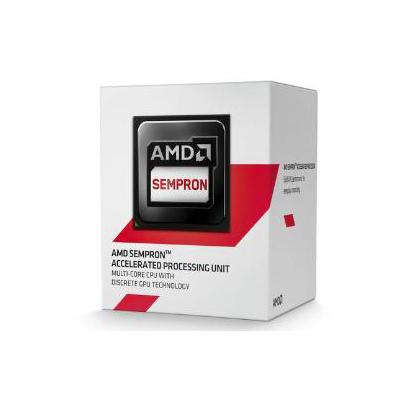 AMD SD3850JAHMBOX
AMD Sempron 3850 Quad-core (4 Core) 1.30 GHz Processor - Socket AM1
£28.68 Inc. VAT
£23.90 Ex. VAT
In
Stock (14)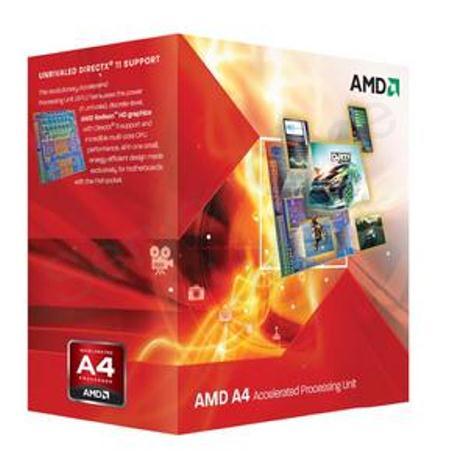 AMD AD5300OKHJBOX
AMD A4 Series Dual Core (A4-5300) 3.4GHz Accelerated Processor Unit (APU) 2x512MB with Radeon HD 7480D Graphic Card
£29.64 Inc. VAT
£24.70 Ex. VAT
In
Stock (8)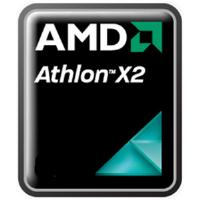 AMD AD340XOKHJBOX
AMD Athlon X2 Dual Core (340) 3.2GHz Processor 1MB
£34.44 Inc. VAT
£28.70 Ex. VAT
In
Stock (1)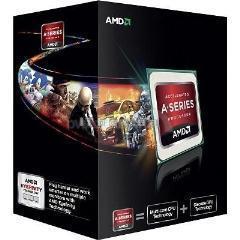 AMD AD640KOKHLBOX
Amd A6 X2 6400k Fm2 65w 3.9ghz 4mb Cache 32nm Hd8470d Gfx Black Edition
£38.33 Inc. VAT
£31.94 Ex. VAT
In
Stock (10)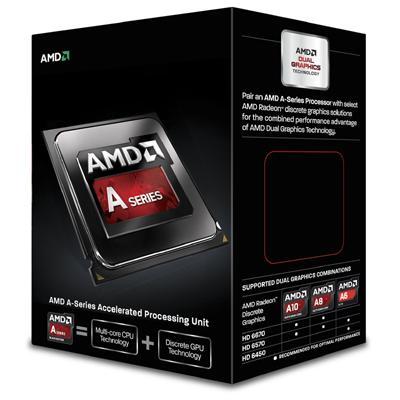 AMD AD642KOKHLBOX
AMD A6-6420K Dual-core (2 Core) 4 GHz Processor
£44.04 Inc. VAT
£36.70 Ex. VAT
In
Stock (32)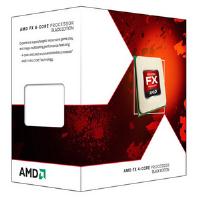 AMD FD4300WMHKBOX
AMD FX-4300 Quad-core (4 Core) 3.80 GHz Processor - Socket AM3+Retail Pack
£52.08 Inc. VAT
£43.40 Ex. VAT
In
Stock (86)
Speak to one of our service advisors about choosing the right product for you.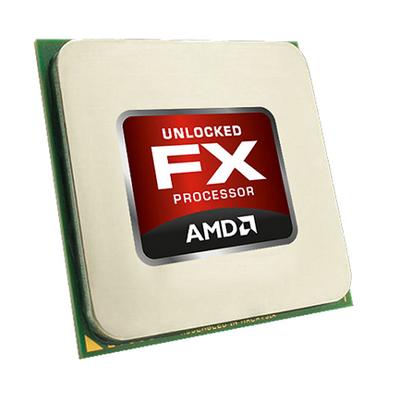 AMD FD4300WMW4MHK
AMD FX-4300 Quad-core (4 Core) 3.80 GHz Processor - Socket AM3+OEM Pack
£63.48 Inc. VAT
£52.90 Ex. VAT
In
Stock (1)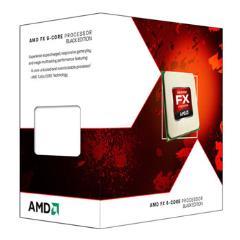 AMD FD6300WMHKBOX
AMD FX-6300 Hexa-core (6 Core) 3.50 GHz Processor - Socket AM3+Retail Pack
£66.02 Inc. VAT
£55.02 Ex. VAT
In
Stock (77)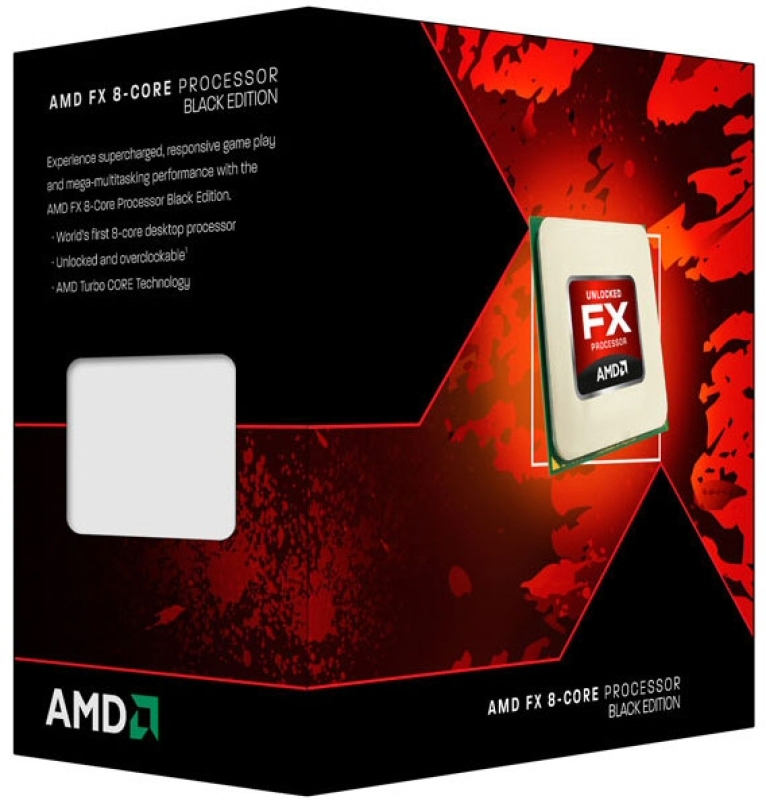 AMD FD8320FRHKBOX
Amd Bulldozer Fx-8320 Socket Am3+ 3.5ghz 16mb Cache 125w
£92.84 Inc. VAT
£77.37 Ex. VAT
In
Stock (11)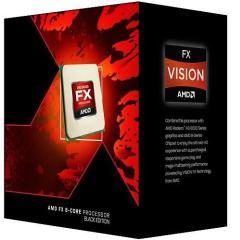 AMD FD8350FRHKBOX
Amd Piledriver Fx-8350 Socket Am3+ 4.0ghz 16mb Cache 125w
£97.00 Inc. VAT
£80.83 Ex. VAT
In
Stock (53)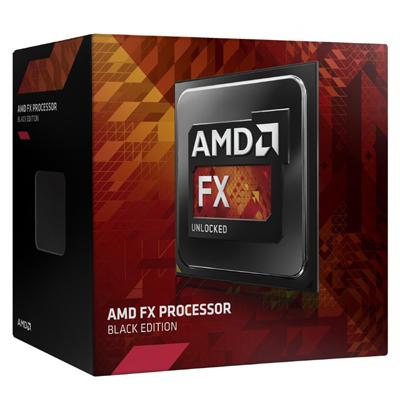 AMD FD832EWMHKBOX
Amd Fx-8320e Am3+ Black Retail
£105.43 Inc. VAT
£87.86 Ex. VAT
In
Stock (6)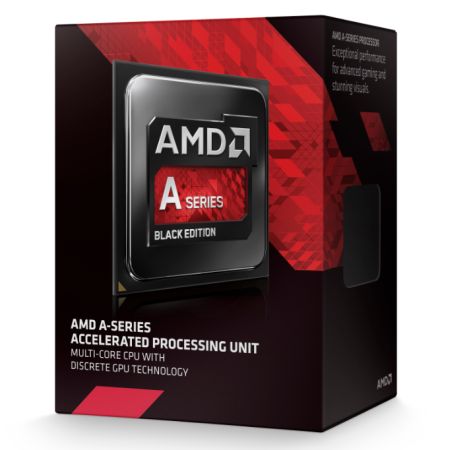 AMD AD770KXBJABOX
AMD A10-7700K Quad-core (4 Core) 3.40 GHz Processor - Socket FM2+
£111.65 Inc. VAT
£93.04 Ex. VAT
In
Stock (1)