Motorola
Motorola, Inc. was an American multinational telecommunications company based in Schaumburg, Illinois. After having lost $4.3 billion from 2007 to 2009, the company was divided into two independent public companies, Motorola Mobility and Motorola Solutions on January 4, 2011. Motorola Solutions is generally considered to be the direct successor to Motorola, Inc., as the reorganization was structured with Motorola Mobility being spun off.

Motorola designed and sold wireless network infrastructure equipment such as cellular transmission base stations and signal amplifiers. Motorola's home and broadcast network products included set-top boxes, digital video recorders, and network equipment used to enable video broadcasting, computer telephony, and high-definition television. Its business and government customers consisted mainly of wireless voice and broadband systems (used to build private networks), and, public safety communications systems like Astro and Dimetra. These businesses (except for set-top boxes and cable modems) are now part of Motorola Solutions.
Need Help? Contact Server Case UK today on 0800 652 1649 for product support.
Motorola 21-8132FAC-01
Cover Ap8132 Facade
£38.99 Inc. VAT
£32.50 Ex. VAT
In
Stock (5)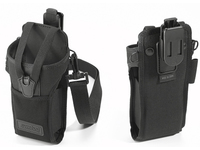 Motorola 11-69293-01R
Holster
£52.59 Inc. VAT
£43.83 Ex. VAT
In
Stock (3)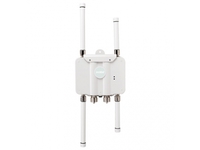 Motorola ML-2499-HPA4-01
Motorola Antenna for Wireless Data Network, Outdoor
£114.96 Inc. VAT
£95.80 Ex. VAT
In
Stock (4)