Patriot
Mission Statement
To be the vendor of choice for the computer and consumer electronic industries with a commitment to service and quality.

Vision
Commitment, focus on innovation in technology, product quality, and customer satisfaction are the key enablers of our future success.

Company Profile
Established in 1985, Patriot Memory builds a full range of memory module and flash memory products, offering a perfect blend of quality and value. Patriot products include Extreme Performance (EP), Signature Lines (SL) and Flash Memory solutions (FM). 
Need Help? Contact Server Case UK today on 0800 652 1649 for product support.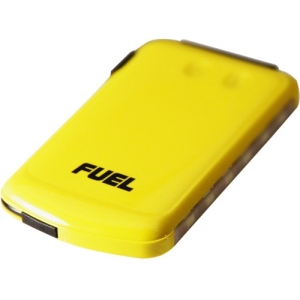 Patriot PCPA60002SY
Patriot Memory FUEL Active Battery Power Adapter
£40.47 Inc. VAT
£33.73 Ex. VAT
In
Stock (1)