ASUS RS200-E9-PS2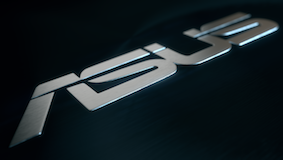 ASUS
ASUSTeK Computer Inc. are a multinational hardware company based in Taiwan.
They produce such products as:
Desktop PCs, Laptop PCs, Mobile Phones, Projectors, Motherboards, GPU Graphics Cards, Servers / Workstations, Tablet PCs
RS200-E9-PS2
The ASUS RS200-E9-PS2 features Quad Server-Class LAN Controllers to improve such applications as those running virtualisation. The added benefit of Quad LAN Teaming improves the bandwidth (x4) and a built-in failover provides an uninterrupted network connection.
The compact design (15.08") of this Chassis plays a large part in space and money saving, allowing for much more density per rack. However, this does not compromise its power and efficiency. For example, it uses Beat Thermal Choke III to operate 3°C lower to reduce power consumption, giving it a lifespan of 136.9 Years running at 65°C.
As an added extra (and as part of the ASUS Remote-Server-Control range), this Chassis incorporates out-of-band ASMB8-iKVM and in-band ASWM Enterprise, allowing users to monitor the status of all of their servers remotely from one graphical UI.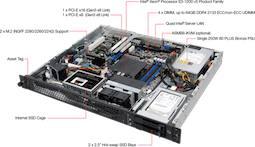 For a full overview, specifications and Photo Gallery, click HERE
For more information, including pricing, availability and delivery, please contact us:
Call: 0800 652 1649
Email: [email protected]
Live Chat with us on our homepage: www.servercase.co.uk