Chenbro Enterprise Chassis - Fully Stocked at Server Case UK
We've been one of the UK's premier resellers for Chenbro products since 2006, stocking the majority of their product lines, from standard products such as rackmount chassis, Zippy/Emacs compatible power supplies, rail kits and a catalogue of spare parts and extras.

Chenbro are widely known for their quality products – made from 1.2mm SECC steel throughout. Their chassis are well constructed and well thought out. Their range goes from standard/entry level all the way through to Enterprise solutions.
Our customers love Chenbro used with Supermicro. Their chassis as you would expect are not validated by Supermicro, but many of our customers integrate with these chassis for a full range of Supermicro motherboards to create a complete solution.
While Chenbro are known for their chassis, they also manufacture many internal electronics for their products, which include the excellent quality backplanes. These range from standard SATA/SAS through to Expander enabled JBOD solutions. They also manufacture Expander related electronics, such as to create JBOD (no motherboard) storage systems for use with their Expanders.
I have put together a quick list of their most popular models that we sell frequently. We of course can obtain all of their current (and a lot of their older) products, so please get in touch if you would like to discuss your requirements.
We can also provide OEM services based on the Chenbro chassis if required, such as specific metalwork changes or entire custom chassis. We can also offer OEM on both Logic Case and Supermicro chassis too.


RM24100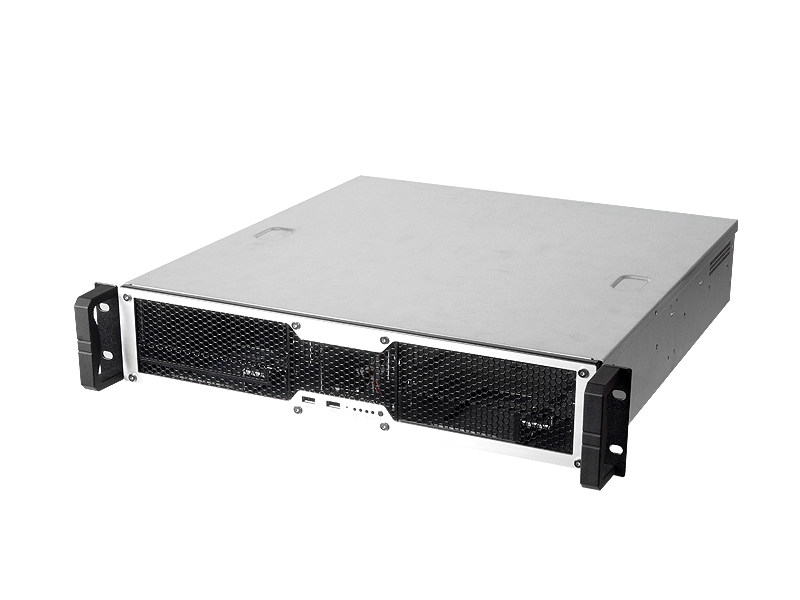 This is our most popular 2U Chenbro chassis. It is a short depth rackmount chassis, and suitable for a wide variety of purposes. It has support for a standard size ATX motherboard, which could allow for a single or dual CPU setup, uses a standard 80mm ATX PSU (Single PSU only) and has room internally for up to 4x internal 3.5" hard drives. There is also a 5.25" bay for either an optical drive, or a hot-swap bay for use with a single 3.5" drive, or multiple 2.5" drives.

This chassis is also quiet running, thanks to using a standard ATX PSU and single 80mm rear fan. Internal cooling is excellent thanks to the ventilation holes on the front and rear.

Our customers frequently use this chassis for use as server appliances, such as VoIP, Small Office NAS and for virtualisation. Some of our customers are also known to use these for render farms, as they allow for low cost components to be used.


RM41300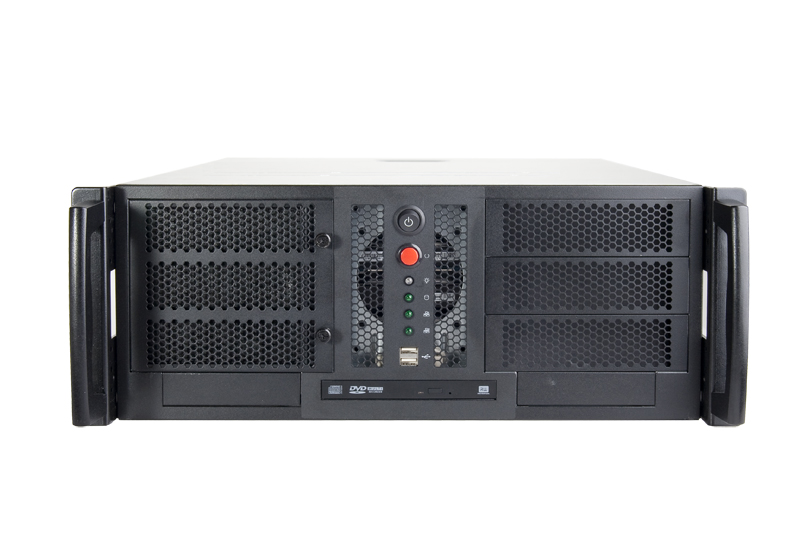 The Chenbro RM41300 is a 4U short depth rackmount chassis. It has excellent internal capacity, supporting a full size extended ATX motherboard, 7x full height PCI slots, 4x internal 3.5" hard drives and as standard allows for 6x 5.25" bays. These can be used for hard drives, hot-swap bays or traditional devices such as optical or tape drives. As this is a 4U chassis it will also accept any standard single ATX PSU, but for customers that need high uptime it will also accept a Mini Redundant PSU.

We also have a video available for this product – Just click here to view the product in more detail.


Chenbro SR105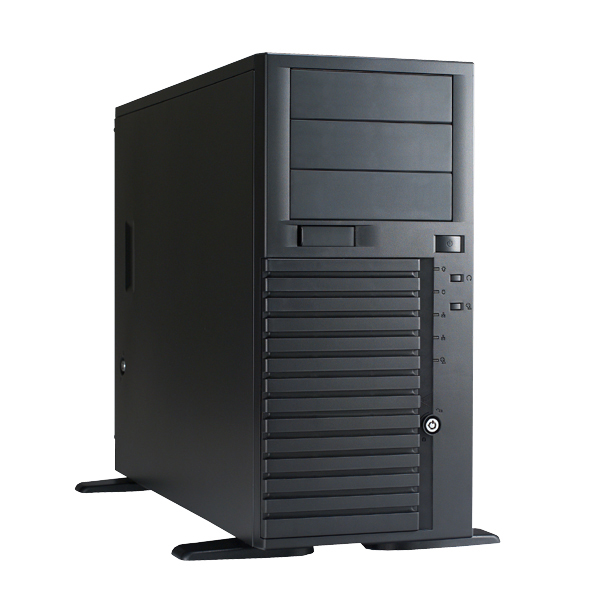 This model is our most popular tower server model. Like the RM41300 4U cousin, this is a full size chassis accepting a wide range of motherboards, from Micro ATX all the way through to full size extended ATX (EEB, 12" X 13"). The chassis as standard has 4x fixed 3.5" hard drive bays, but this is a module which can be removed and replaced with a 4x 3.5"/2.5" SATA/SAS 6Gbps hot-swap bay. The chassis also has 3x 5.25" external bays, so you can install a range of components, such as optical or tape drives. Our external hot-swap bays can also be used, to allow for even more storage capacity in this case.

In addition to all of this the internal cooling is excellent, thanks to a front mounted 80mm and rear 120mm fan.

The chassis will also accept a standard ATX or Mini Redundant PSU for increased flexibility.


RM23608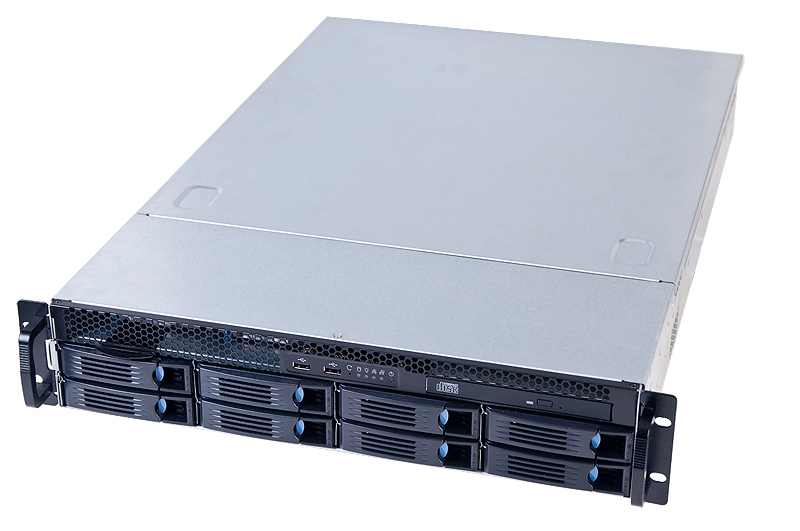 This 2U rack chassis is one of our most popular Chenbro models with 8 hot-swap. It has 8x 3.5" (also compatible with 2.5") hot-swap 6Gbps bays, for SATA or SAS hard drives.

The chassis supports all standard motherboards and has 7x low profile PCI slots. We also stock the 3x full height PCI slot backplate too, for use with a riser card.

The chassis allows 2x 2.5" fixed internal drives (these are fitted under a cover at the front), which are frequently used for the OS in a RAID Mirror (motherboard dependent), allowing the 8x hot-swap bays to be used purely for rapid storage.

This excellent expandable case also includes 3x 80mm hot-swap PWM fans and supports either a single or redundant 2U PSU.


RM41824M2/RM41824E2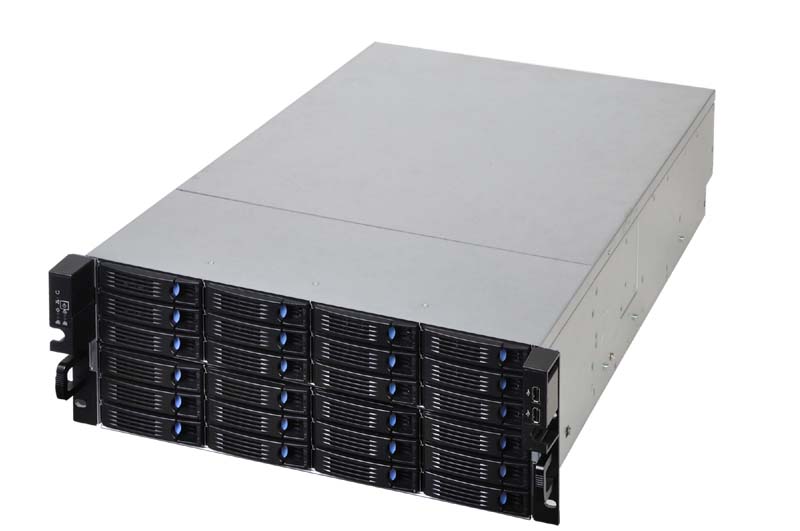 By far this is our most popular 4U storage server chassis. Included in the price is a full storage server kit. The price includes the 24x bay storage server chassis, rail kit, 2x rear 2.5" hot-swap and a dual 920W Redundant PSU.

The backplane in this chassis is superb. It is an expander backplane, which means that the front 24x bays are all powered by a standard 4 port MiniSAS Expander Enabled RAID Controller. This will dramatically decrease the initial cost of the system, as you would only need a 4 port controller, instead of a 24 port. The data throughput is marginally reduced due to "funnelling" 24 drives of bandwidth down 4 drive capacities, but this is not usually an issue for most applications.

The rear 2.5" 6Gbps SATA hot-swap bays are ideal for installing hard drives for use with the OS in a RAID 1 mirror (motherboard dependent).


To discuss your requirements, or to place an order please call our dedicated technical sales team on 0800 652 1649 or contact us.