Drobo Storage
Drobo has been around for a while, and we've been successfully selling their range for a number of years – but wanted to put together a quick post on their range to help customers identify the model they need quickly and easily, as it can be a minefield sometimes to get the right model.
Drobo supply 2 types of models;
Direct Attached
Otherwise known as DAS (Direct Attached Storage) are standalone devices designed to connect directly to a single host system by USB or Firewire. Current models support USB 3.0. This is great for customers looking for simple, expandable storage. However it is not networked storage, so while this "local" storage can be shared on a network using Windows/Mac file sharing, it would require the host system to be powered-on.

Network Attached
These models look identical to the direct attached versions, but have built-in network adapters, to can connect easily to an existing LAN. The benefit of this is simplicity and reliability – You don't need to setup sharing on a host PC, and you don't need to keep a host PC on all the time. The other benefit is the array of security features, integration into existing network infrastructures (such as Active Directory) and more.
I have put together a few models which are our best sellers;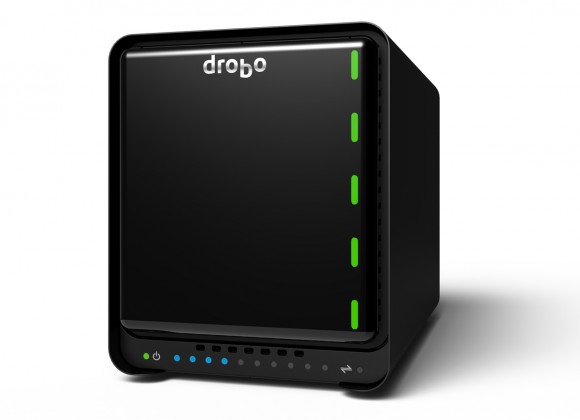 This model has 5x SATA 3.5" Bays. It is a NAS model, so has Gigabit LAN onboard. This is a small desktop unit, quiet operation and in-built RAID will help keep your data secure. This is our most popular Drobo NAS product.


Drobo 5D DAS Array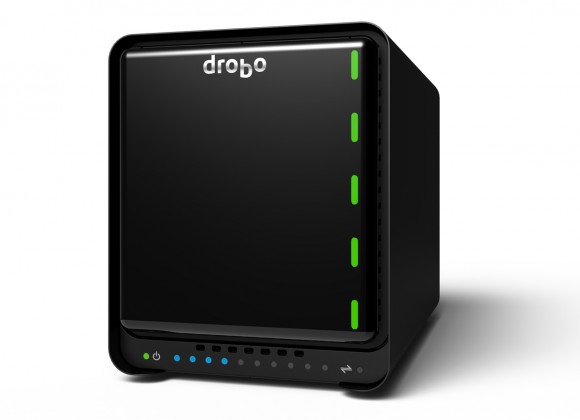 This is the same as the 5N NAS, but is a DAS only, so does not have network connectivity. It does however have Thunderbolt and USB 3.0 interfaces, for lightning fast connectivity to either a PC or Mac. Due to its Thunderbolt connectivity it is a perfect addition to a compatible Mac system, so is frequently used by photographers, video production/editing and general storage. Drobo kindly also include a USB 3.0 cable, so you can get up and running right away – Just install the included software, plug into your PC/Mac and setup your disk arrays.


Drobo Mini DAS Array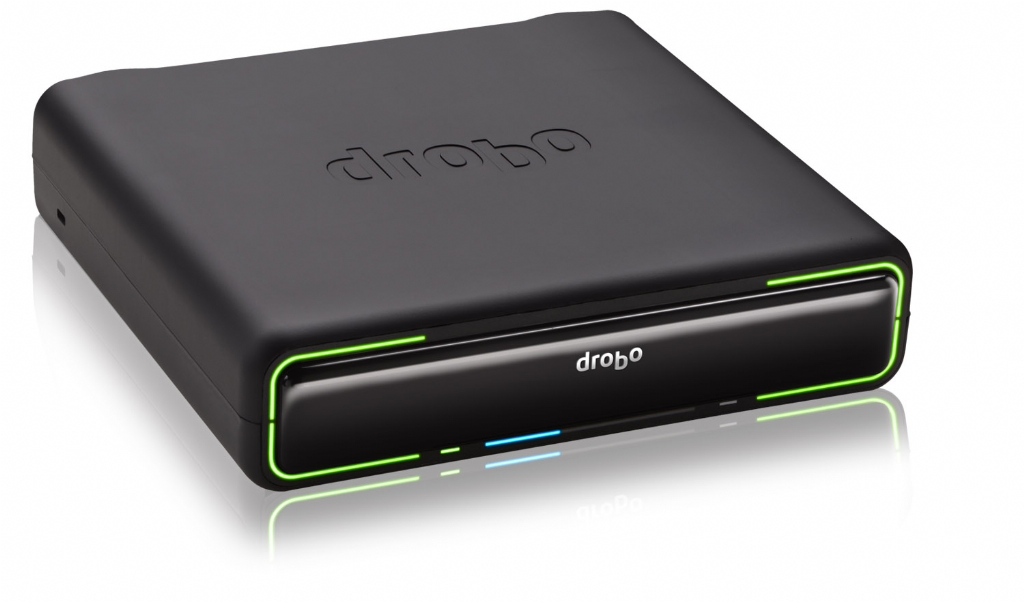 What a cute little product this is too! It's a superbly popular, 4 bay direct attached device for connecting up 4x 2.5" SSD or HDD's.

It runs the same software as the bigger brothers, and has the same horsepower, but in a teeny tiny package, perfect for use with a laptop or desktop computer. It's very small footprint makes it look great on your desk.

Connectivity is the usual for Drobo, a USB 3.0 and Thunderbolt port, allowing lightning fast speeds – especially when used with one or more SSD's!


Drobo B800fs NAS Array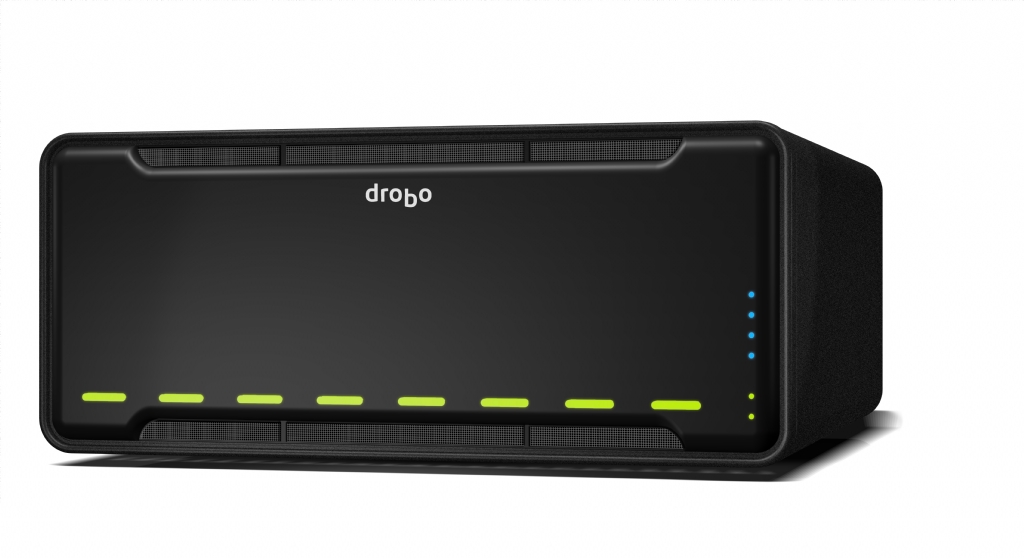 This is the bigger brother – especially to the Drobo Mini. This is more of a small/medium size business product, allowing for up to 8x 3.5" hard drives to be installed. This has multiple Gigabit interfaces for connectivity to a central network. The 2 Gigabit LAN's can be used for fault tolerance, load balancing or for connectivity to different physical networks. An optional rackmount kit is available to install this in a standard 19" cabinet.



Drobo Full Catalogue

We have over 140 Drobo products on our site and available to purchase. While many of these look the same, they are in fact different configured products with hard drives installed in each different model.

To view our full range of Drobo products visit; http://www.drobo.com/drobo/beyondraid/


BeyondRAID Technology

What makes Drobo different from other NAS products in the market is the integrated BeyondRAID technology. This is in all Drobo products, from their Mini DAS through their NAS and SAN solutions.

Their technology is marketed as RAID, however not quite. It uses their own software RAID in effect, but it is much more flexible than standard RAID. The main benefit of BeyondRAID in simple terms is the expandability.

Traditionally on RAID systems, be it software or hardware based it is easy to setup, but difficult to expand. The other problem with traditional RAID is that you must use all the same drives, all the way down to the firmware revisions for reliability.

Not a problem for Drobo! Their technology means you can mix and match hard drives or SSD's in any configuration, from different vendors, models and sizes! Their RAID technology can then provide redundancy on these drives immediately, and provide a larger capacity virtual drive to either the direct attached computer, or to network shares. It really is that simple!
I have put together the super simple version, but a full write-up on this technology is available on the Drobo site here; http://www.drobo.com/drobo/beyondraid/
If you would like to talk with us about our Drobo NAS range please call our dedicated technical sales team on 0800 652 1649 or contact us.