Home Theatre PC's - Cinema Experiences at Home
Everybody can have a theatre in their own home. Of course it depends on your house and location – and whether you have neighbours or not! But owning your own home theatre system is one of the best ways to enjoy movies and TV in your own home.

There's a massive following with HTPC's (Home Theatre PC's). The beauty of it is that you can start small, and upgrade when you can afford to.
A HTPC is in effect a standard PC, but with higher-grade components designed for quiet operation, and plenty of storage. The storage is essential for movies, photos, TV recording etc. The days of DVD's and CD's are soon to be forgotten – after all who wants to browse through a "wall of DVD's", cluttering up the room? You can now easily buy movies online, thanks to the likes of iTunes and other software vendors, making it incredibly easy to store movies for permanent use on your HTPC.

Rather than go into detail about particular HTPC setups – as everyone is different, I thought I would detail the components I have in my own HTPC. This would give an excellent starting block for anyone not already using a HTPC.

Remember a HTPC is a standard PC, but with large stock capacity, potentially video in/out capabilities (for recording TV/Satellite etc) and as quiet as possible operation. You can use a standard PC for this task – in fact it doesn't have to be particularly fast, but it does need to be reliable and allow for future expansion/upgradeability.

My home theatre PC is made up of the following components. Basically I wanted to rip my own purchased DVD's, Blu-Ray's to the HTPC hard drive, download movies using iTunes, use the system as a general "network storage" system and browse the Internet through a standard web browser when required.

There's plenty of HTPC software available, and it's OS dependent, but I did a lot of research and the most popular was XBMC. It allowed the use of a standard Windows Media Centre Remote (WMC) and most importantly an easy to use interface.

The components I chose for my HTPC, which were connected up to my HDTV were as follows;
Case
Chieftec HM-03SL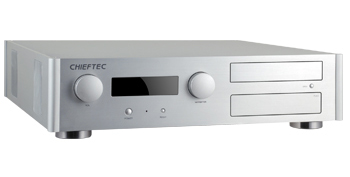 This is a slimline case, not much larger than a standard DVD player. It allows for 2x 3.5" hard drives, a standard 5.25" optical drive, standard ATX PSU (any ATX PSU will work) and MicroATX motherboard support. The case has a single 80mm fan directly next to the hard drive area, so this cools the drives perfectly. It also has dust filters throughout so helps prevent dust entering the system. This fan is super-quiet in operation.
The case itself is not only a case, it has a front mounted VFD display, IR receiver, Windows Media Centre compatible remote control and integrated card-reader. It is exceptional value for money. The model I chose was the HM-03SL, but there is a wide range of Chieftec HTPC Cases available.



PSU
OCZ 550W 80plus Bronze PSU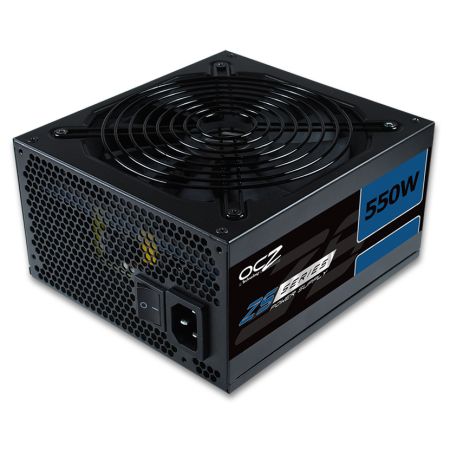 I chose this PSU as it had a large quiet fan (remember nobody wants to hear the HTPC humming away in the background!) and plenty of power connections for this system. Also being energy efficient is a no-brainer, so I chose this as it was an 80plus Bronze PSU – I intended to keep this system on 24/7, so the electricity costs should be kept to a minimum. The system runs at around 60W under normal operation.


Motherboard
ASRock A75-PRO4-M Motherboard Socket FM1 AMD A75 FCH Hudson-D3 ATX RAID Gigabit LAN AMD (Radeon HD 65XX/64XX)

Photo

I chose this motherboard because it was cost-effective, ran cool, accepted low-cost AMD CPU's and had good quality onboard AMD HD graphics, with a HDMI output.


CPU
AMD A4 Series Dual Core (A4-3300) 2.5Ghz with AMD Radeon HD 6410D Graphics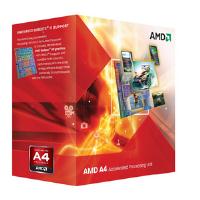 I chose this CPU as it was cost effective, good performance (Dual Core) and ran cool. It also had great quality, AMD HD Graphics onboard. The video quality and performance was critical for a home PC.


RAM
Kingston HyperX 8GB (2x 4GB) Memory Kit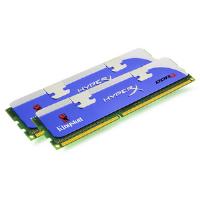 I was looking for RAM with heat-spreaders and again cost-effective. The Kingston RAM is reliable and will allow for some future expansion too.


Hard Drives
Western Digital 3TB Red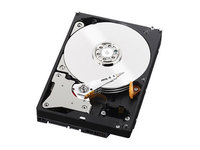 At the time of when I built this machine (about 6 months ago) the 4TB drives weren't available, so I went with 2x 3TB drives and set these up using the motherboard's onboard RAID in RAID 1 mirroring. This would give me 3TB (actually about 2.8TB after the disk overhead) for storing movies etc. The RAID was essential for me, as I was going to spend a lot of time ripping my movies onto the system, so I didn't want to lose these in the event of a disk failure. RAID 1 is mirroring, so all disk operations are instantly mirrored between disks.

For the OS I used a small 60GB Corsair SSD, which was purely for booting the OS. In my system I chose Windows 7 64bit Professional. I chose the SSD as I wanted the machine to be fast. I wanted to use the system in front of guests with immediate responses to loading movies, playing back recording and browsing the net. I definitely didn't want to keep people waiting – an SSD was the logical choice.


If you need any help putting together a system for a home theatre installation please contact us or give us a call on 0800 652 1649. We would be happy to help.