How to build a storage server – A step-by-step guide - Part 3
Step 5 - Visual check

Check all components are seated properly, all cabling is installed per the motherboard guidelines – not forgetting the likes of the LED/Power cabling etc. Also check the CPU fan is fitted properly and nothing is fouling the fans in the case of CPU.

Once all OK power-on the system. Just like starting a brand new car for the first time it's critical to check temperatures and that everything is working right, so ensure you go in the system BIOS and check CPU/motherboard temperatures. Also check the CPU voltages and other parameters.


| | | |
| --- | --- | --- |
| | | |

Step 6 - Finish up

The last tasks are based on customers' requirements – so would be BIOS settings and customisation, RAID level setup for any motherboard connected drives and/or any RAID controller connected drives.

We also perform here for all of our build customers a full 24 hour stress test (or longer if required by the customer). This includes running custom software for testing the RAM, CPU and Hard Drives. You'd be surprised how often RAM fails – many of our tests show even quality RAM may fail after a 20 hour stress test. If the stress test had not been performed the server could have easily crashed when in production resulting in down-server.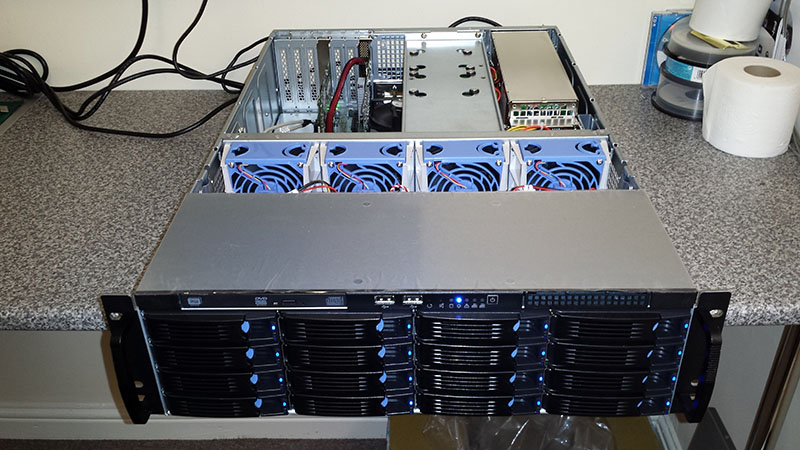 I hope this helps give an idea of the processes that go into building server systems. Should you have any questions about how to build systems, or are interested in us building any systems for you please don't hesitate to get in touch.