Intel® NUC – Incredibly Compact Computing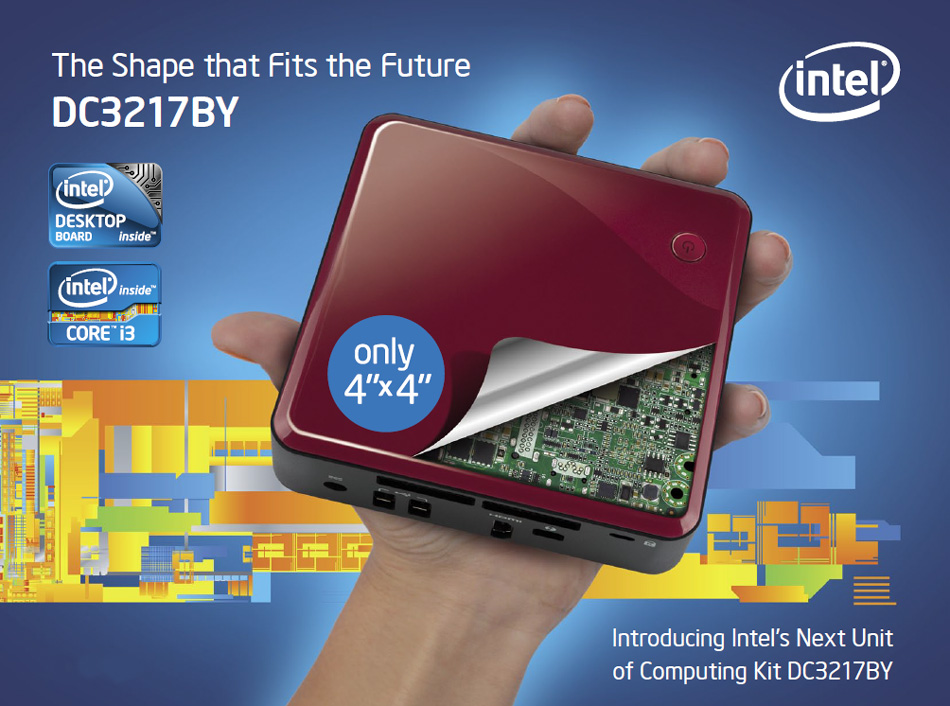 As many IT users are aware, space on your desk is a commodity for every single user in your business. So what if you, as a business could get rid of the bulky great desktop and replace it with a computer about the size of your wallet? No I'm not talking about Raspberry PI's, no I'm not talking about smartphones. I'm talking about a seriously small but still seriously powerful bunch of computers, the new Intel® NUC Family of computing.

These little speed demons have a great spec, great connectivity and are fast enough and quick enough for the majority of your computing needs and as an added bonus are small enough for you to put in your pocket and travel away to your home office to continue working.

Depending on your work setup this could be a wonderful little solution for you and your business (especially if you are someone who travels between multiple offices be they worldwide or just your home and work offices), no more work laptops and work tablets and similar devices, now just unplug your cables and take it home with you.

As it stands at the moment the Nuc comes in four configurations and four different specs, (models for this product are DC53427HYE, DC3217IYE, DC3217BY, DCCP847DYE) however the internal components are still customisable for example the MSATA Drive these models take comes in many configurations, sizes range from 30gb to 240GB. The four configurations main differences are connectivity and processing speed. For example the processors in these range from an Intel® Celeron® processor to the higher end machines having Intel® Core™ i5 vPro™ Processor's.
Not only are these a great little computer for business purposes they are also a great computer for media through a television, a great computer for a student building servers for example and a great computer for those who fancy a new desktop without breaking the bank or their back trying to lift it. Personally I love this product and think it would be a great asset for anyone.

So if this the size of the computer you will be buying in the future? With computers getting smaller and smaller every year I would say it's a distinct possibility. So for a cheap, handy and all around brilliant computer I would say this is the product for you.
All models come with HDMI as standard, Intel QS77 Express Chipset and a max ram of 16GB SO-DIMM. All in all these small systems are mighty but for more detailed information the please refer to one of the links in the product names above.