Raritan PDUs & KVMs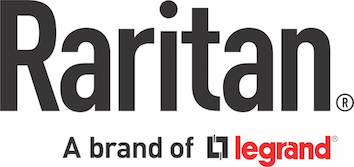 Raritan are a worldwide distributor of:
Power Distribution Units
DCIM Software
KVM Switches
Audio Visual Equipment
Rack mount Console Drawers
and much more…..
This article will concentrate on their 2 Lead Products
PDUs (Power Distribution Units)
KVMs (Keyboard, Video and Mouse Switch)
Smart Rack PDU

Raritan have over 25 Years experience working with PDUs,
in which time they have adapted their own style with such
unique selling points as the use of different colours to
identify incoming feeds. Alongside this they use Secure Lock
outlets and power cords, which cannot be accidentally unplugged
or vibrate loose.
Their integrated "Magical USB" Ports allow for increased
connection possibilities such as USB Wifi, Faster Setup through
USB Sticks, Cascading multiple PDUs, improved security with
USB cameras, plus connections to many universal devices such as
iPad
All Raritan PDUs are protected with levels of encryption which meet
government, military and IT Security standards, ensuring the highest
security on all your data, user logins and connections
Alongside all of this, their DCIMs configurable dashboard can be used
to track all power loads, trends, capacity and even temperature in real-time.
KVMs

Also having over 20 Years experience in KVM, serial and remote-access solutions,
Raritan encompasses 5 generations of products in over 50,000 worldwide locations.
With advances in Cloud Based Technology, their KVMs now allow BIOS-level access to
PCs and Servers remotely, giving you the freedom to re-boot, re-image, monitor or
troubleshoot your machine from anywhere
Audio and Video streaming over IP can now be available in much higher quality,
HD resolution (1920 x 1080) and even BLU RAY Quality up to 30 Frames
Per Second utilising Raritans new KXIII Usr Station
Rairtans KVMs support the broadest array of Video Formats available on the market. With
VGA, HDMI, DVI and Display Port being the most popular / common
As with the PDUs, the security encompassed by Raritans KVMs meets government and
military grade standards, encryptions and authentifications and, again as with their PDUs,
they are accessible remotely through BIOS-level access on iPhone and iPad
Other Raritan KVM features include:
Dual Power Supplies
Dual Gigabit LAN with automatic failover
Remote Power Control Connection
Secure Remote Management
For more information on PDUs, KVMs or any of the products from the Raritan range:
Call: 0800 652 1649
Email: [email protected]
Live Chat with us on our Homepage www.servercase.co.uk
We look forward to hearing from you