Western Digital Black2 – Coming Soon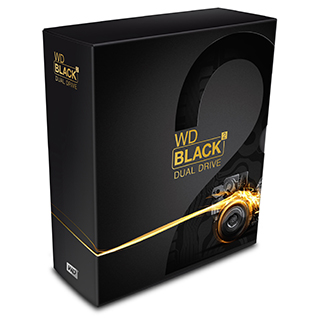 Is it an SSD, a Hard Drive or a Hybrid?
It's none of the above – per say.
There's plenty of Hybrid Hard Drive and SSD drives on the market – the most popular being the Seagate Momentus XT – this was a standard 750GB hard drive, but with NAND Flash built in to speed up disk access. It's still a popular model, but now comes the new Western Digital Black2 – a first of is kind and certainly won't be the last.
The new Black2 drive is basically a single drive, but think of it in two halves – a standard 1TB (current model on the market) hard drive running at 5400RPM, and a 120GB SSD. All packaged up in a tidy 9.5mm height 2.5" form factor. This form factor is ideal for upgrades to laptops, and is it's intended marketplace. After all, laptops have limited space for internal drives – usually only one, so this type of product is ideal. It's unlikely this will be used in many desktop computers though, as there's always plenty of room in a normal tower case for both a 2.5" SSD and a traditional high capacity hard drive – which is becoming the norm for a lot of installations these days by many PC manufacturers.
Unfortunately though there is a small downside to using an all-in-one product such as this. It may not be an issue for most though. That is, it is packaged with a single SATA Connector. This means that the motherboard can only talk to one of the drives, and that would be the SSD. That's fine, but it means for you to be able to use the 1TB you must install software drivers.

Currently the Black2 drive is in short supply (as of writing this article), however as soon as we have them in stock I will write a new article and link this through to the product. We will launch this with an excellent price as we think it will be really popular!
We're definitely no experts in storage and drives, so to read a full in depth review of this drive, plus some excellent up-close photos please visit our friends at Storage Review here; http://www.storagereview.com/wd_black2_ssd_hdd_review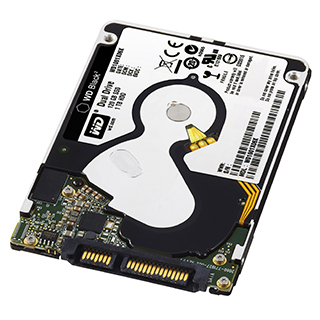 If you would like to discuss your requirements or would like to talk to a member of our sales team about the new Black2 drives, please contact us or give us a call on 0800 652 1649. We would be happy to help.