Why buy a NAS Server?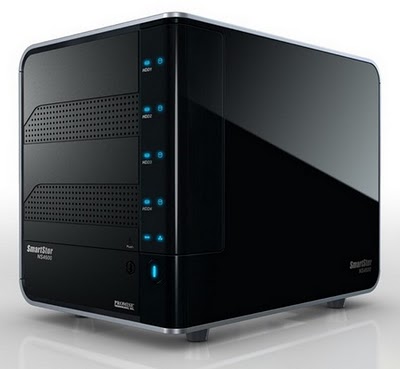 A NAS is a file-level computer data storage connected to a computer network providing access to a heterogeneous group of clients. NAS acts as a very good file server. It is specialised specifically for hardware, software and the way its configured.

As anyone will tell you, setting up a file server can be costly, hard work and incredibly fiddly, so wouldn't it be so much easier to just share a NAS box across a network? So how does it work you ask?

A NAS system is connected to a network and usually contains one of more hard drives. These are typically arranged into logical, redundant storage controllers such as RAID.

The way manufacturers make NAS devices can be classified into three types:
Computer based NAS—using a computer (Server level or a personal computer), installs FTP/SMB/AFP... software server. The power consumption of this NAS type is the largest, but its functions are the most powerful. Some large NAS manufacturers like Synology, QNAP and Netgear make these types of devices. Max FTP throughput speed varies by computer CPU and amount of RAM.


Embedded system based NAS—Using an ARM, MIPS... embedded system and RTOS to run a NAS server. The power consumption of this NAS type is fair, and functions in the NAS can fit most end user requirements. Marvell, Oxford, and Storlink make chipsets for this type of NAS. Max FTP throughput varies from 20 MB/s to 120 MB/s.


ASIC based NAS—Provisioning NAS through the use of a single ASIC chip, using hardware to implement TCP/IP and file system. There is no OS in the chip, as all the performance-related operations are done by hardware acceleration circuits. The power consumption of this type of NAS is low, as functions are limited to only support SMB and FTP. Layerwalker is the only chipset manufacturer for this type of NAS. Max FTP throughput is 40 MB/s.

We have a massive range of NAS systems available, in stock to buy through our website. Ranging from small home and home office models all the way up to enterprise SAN/iSCSI with high availability. The choice may be a little confusing as there are so many, but we're here to help. Please call us on 0800 652 1649 and one of our specialist technical sales team members would be happy to discuss your requirements and suggest various models to suit your exact needs.

To view our range of Desktop (standalone) NAS units please click here.
To view our range of Rackmount (designed to go in a rack cabinet) NAS units please click here.