Mini FreeNAS


The Mini FreeNAS encompasses ultra-fast networking, a high storage capacity and is very easy-to-use making it the perfect Home Server Solution.
The Mini FreeNAS ships with the most up-to-date and open-source storage software pre-installed, giving the end user a fast and efficient out-of-the-box experience. It is built to run multiple HD Streams, advanced RAID ZFS data protection, supports up to 24TB of storage and is operated by the FreeNAS Web Interface, which is very user friendly.
· • Up to 24TB of Storage (Store 1000s of Photos and Home Movies)
· • Dual Gigabit LAN for Super-Fast transfer speeds
For full performance statistics, click here
Unlike most Home Severs, the Mini FreeNAS is built with a high-end Server Grade Motherboard. Therefore, features such as USB 3.0, Serial Port for UPS connection and IPMI port are embedded.
· • 2 x USB 3.0
· • Serial RS232
· • VGA Video Output
· • IPMI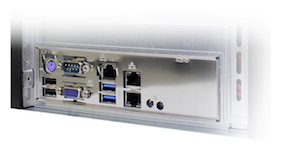 For a full list of Networking features, click here
For an extensive look at our FreeNAS range and full Specifications and Downloads for the Mini FreeNAS, please visit www.powernas.co.uk
Alternatively you can contact us between the office hours of 9am and 6pm from Monday to Friday. Call: 0800 652 1649, e-mail: [email protected] or Live Chat with us on our Hompeage at www.servercase.co.uk